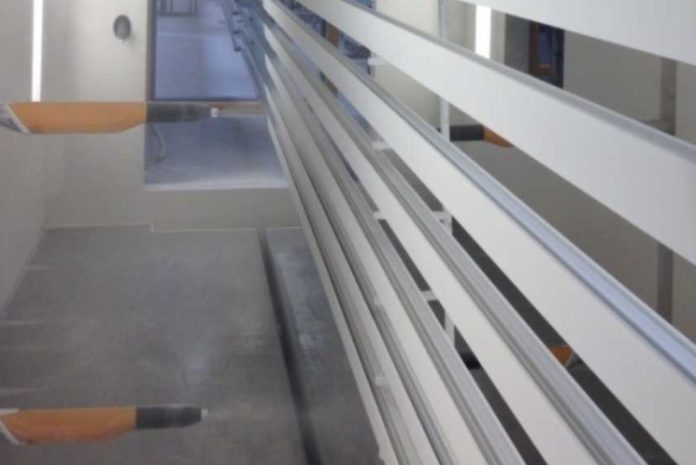 The most up to date Qualicoat Standard is now available online. At 88 pages, the standard has been rewritten to detail the stringent coating requirements for licence holders, including the requirement for twice-yearly unannounced independent audits. Qualicoat explains why this matters, below.
Why is such an up to date standard necessary?
In the UK, the 28-page British Standard, BS EN 12206 "Paints and varnishes, coating of aluminium and aluminium alloys for architectural purposes, coatings prepared from coating powder", is dated 2004. A lot has changed in the last 17 years in coating technology which ultimately has an impact on coating quality.
Who decides what the Qualicoat Standard 'updates' should be?
Similar to national country standards, such as the BSI standards, where working groups made up of people in the relevant industry review standards every four years and then rewrite if necessary, a Qualicoat working group brings specialist Qualicoat members, all licence holders, together from across the globe. They use their expertise to advance powder coating quality by researching new technology and processes to propose updates for ratification by the association , which all licensed members must then follow.
Why licensed?
Licenses are awarded and can be withdrawn should a member fail to follow the Qualicoat standard. Independently qualified, third-party test house inspectors visit applicators twice yearly during unannounced visits. Losing a licence immediately withdraws that applicator from supplying Qualicoat-approved coatings. All powder coating that is completed in a licensed applicator's premises is completed to the Qualicoat Standard.
Does Qualicoat offer a complete approved supply chain?
There seems little point of approving the process of coating application if the organic coating powders and chemical pretreatment systems do not meet a high quality standard. Members who supply chemical pretreatment systems for the aluminium substrate and the organic powders are also licensed to supply products which meet the Qualicoat Standard.
So, what to specify?
Simply ensuring that Qualicoat is mentioned in any architectural powder coating specification should ensure that a licensed applicator provides the finish. The Qualicoat Standard is also available on the NBS and the association also offers an RIBA approved CPD.
Questions? The Qualicoat UK and Ireland membership form a proud group of businesses all striving to offer quality coatings for building projects. Whilst most standard Qualicoat finishes will be suitable for most applications, for projects that exist near the coast or are in difficult to access areas such as high rise applications, alternative pretreatments and finishes are can be specified. Contact any member who would be pleased to talk through the options.
Virtually all aluminium systems companies in the UK offer Qualicoat approved finishes as standard. A well specified coated aluminium system can easily last the lifetime of a building given minimal but regular maintenance. The association website, www.qualicoatuki.org, offers an up-to-date list of licensed UK and Ireland powder suppliers, pretreatment suppliers and applicators. Printed literature and telephone support is available from Qualicoat's head office in Birmingham. Alternatively, call 0330 236 2800 or email enquiries@qualicoatuki.org. The Association can also be followed on Twitter: @Qualicoatuki.