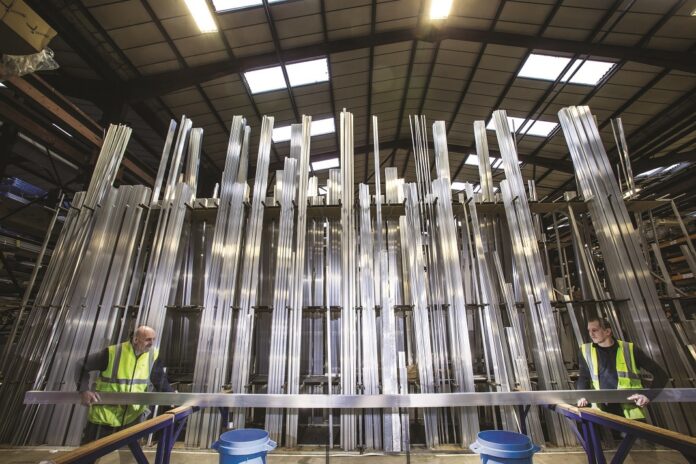 The Kestrel Aluminium Systems team is now offering sections in varying lengths, to reduce material costs and prevent wastage. The company also offers a five-working-day lead time on all its sections, which means its customers don't need to hold as much stock.
The company offers half and quarter lengths, with up to six options to choose from on many sections. These options are available on Kestrel's shop fronts, commercial doors, curtain walling, windows and glazed roof products, as well as standard sections.
"Choosing a supplier that can be trusted to do what they say they will, and who can get products to site on time and in full, without delays, can make the difference between a successful project that leads to valuable future work, and a frustrated building owner who will not work with that installer again," said Andrew Cross, Kestrel Aluminium Systems' marketing manager.
"Our wide range of section lengths means our customers can order exactly what they need, minimising wastage and unnecessary time spent cutting to length and disposing of the unwanted aluminium – all of which takes time and costs money."
Savings are particularly important in the current trading climate, as prices are rising in every sector, Kestrel's representative explained. There was an overall 11% rise in construction material costs last year, they continued.
The Kestrel team offers free quotations and cutting lists with detailed drawings, cutting reports and glass sizes. This is aimed at helping customers minimise material wastage and spend only what they need to while preparing for each job.
For more information about Kestrel Aluminium Systems, which has been supplying aluminium fenestration products to the UK trade sector for more than 30 years, visit the company's website or call the team on 0121 333 3575.