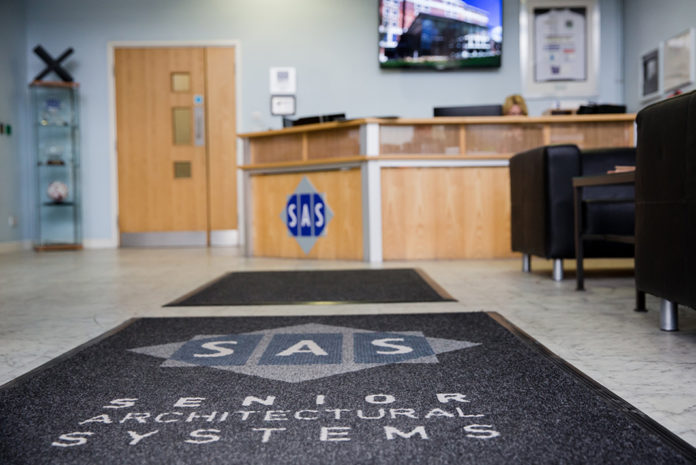 Senior Architectural Systems has announced that it has plenty of new developments in store over the next 12 months – giving trade fabricators and installers even more reasons to 'Ask for Ali' and take advantage of the manufacturer's product offering and in-house services.
A year after the official launch of Senior's new slimline Ali Vu aluminium window, which has been specifically developed for the domestic market, the company says it has established several new accounts with trade professionals across the country. With the number of completed projects featuring Senior's Ali Fold aluminium patio door range also on the rise, and the company's work in the commercial sector continuing to flourish, Senior is pledging further investment in its product range and commitment to customer service in 2019.
Jonny Greenstreet, Senior's marketing manager, said: "2018 was our most successful year to date and we are hoping to build on this momentum to make this year another one to remember.
"Some of our new plans are already coming to fruition, such as the work we are doing to expand storage space at both our Denaby and Newport branches which will allow us to increase the amount of stock we can hold and keep lead and delivery times to a minimum. We are also gearing up to officially launch our brand new training programme for our trade customers which we will be delivering from our brand new in-house training facility. "
Over the coming months, Senior will also be announcing a number of new products, including the new Pure commercial door, as well as updates to existing ranges.
"Everything we do is underpinned by our motto of giving our customers what they want, when they want it. As we take on more trade accounts, this is more important than ever and we are very excited to roll out details of our new initiatives and products to our growing customer base. Watch this space!"