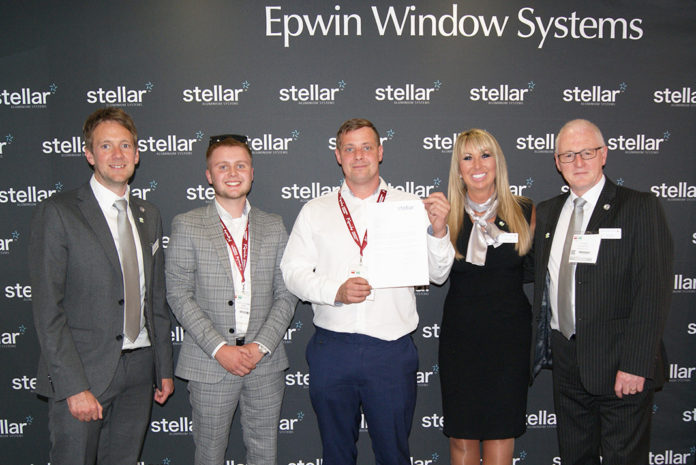 Clearview Glaziers has announced that it is to begin fabricating Stellar, the new aluminium system from Epwin Window Systems.
Robin Squibb, Clearview's director, said: "Aluminium is a growth part of our business and we see Stellar as the system to take us to the next level. It's a system that's been designed from scratch, so the aesthetics, slim sightlines, product choice and overall product quality is superb."
"We've been fabricating Optima from Profile 22 for a couple of years so we know from experience the exceptional quality of product and service you can expect."
Epwin's new Stellar system that has been designed from the ground up and is aimed at the retail and light commercial sectors. According to Epwin, it has the slimmest sightlines on the market – it's at least 30% slimmer than the main competing systems and has a 12% larger glass area – plus, it's the only system on the market to offer a fully flush casement window too.
Stellar also features a unique patent-pending pre-gasketed system designed to save up to 20% on fabrication time. There are also patent-pending knock-in beads that speed up glazing and leave a clean gasket line on the inside.