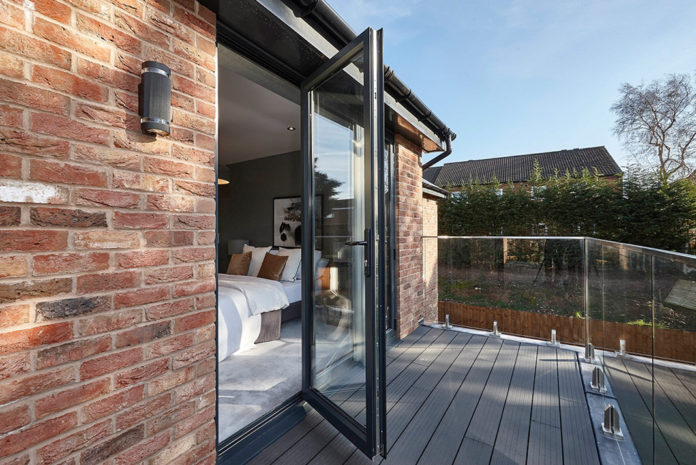 Aluminium fabricator, AluFoldDirect, has now returned to its two-week lead times, with Everything Aluminium delivered direct to site.
Managing director, Russell Yates, said: "Since joining AluFoldDirect after lockdown and talking with customers, it's clear that fast lead times on aluminium windows and doors are still one of the biggest benefits to them.
"Fast delivery, direct to site makes it easier for them to get on and get the job done, so they can fit in more projects and make more profit out of installing aluminium.
"Since May, our factory has gone through some fundamental changes, with strict safe space measures in place to keep our customers and team safe.
"Our team and operations have quickly adapted to this new normal way of working and we are now able to deliver the Everything Aluminium range in just two weeks – so it's back to business as usual for AluFoldDirect customers."
The Everything Aluminium range from AluFoldDirect includes aluminium bi-fold doors, sliding doors and windows, as well as roof lanterns, flat rooflights and the new RD3 aluminium entrance door range.
Russell added: "Now that two-week lead times are back, we are concentrating on developing our product range and service to bring even more benefits to installers and help them tap into new markets to make the most out of aluminium glazing."