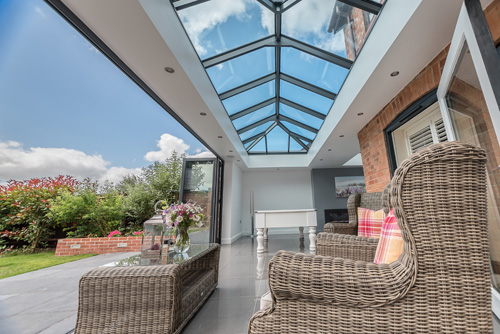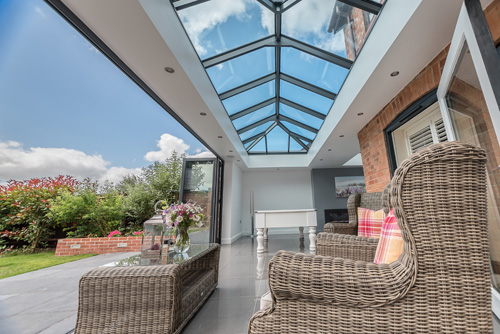 Atlas Glazed Roof Solutions says it is celebrating its best month ever for sales of its lantern roofs, rooflights and Skyroom mock orangery system, reportedly pulling in 40% more sales compared to the same period last year.
And after this 'record-breaking' month, Atlas says it is now 'well on course to smash more sales records before the end of the year'.
Gareth Thomas, sales and marketing director at Atlas Glazed Roof Solutions, explained: "It's been a fantastic period for the business and we are absolutely delighted with this record performance which shows that we know a thing or two about glazed roofing!
"There are lots of glazed roofing products on the market but the Atlas roof system still remains the best out there. It's gained an envied reputation for being the strongest, best looking and most thermally efficient roof available and a growing number of homeowners are asking for an Atlas roof by name, which is a fantastic affirmation of our brand.
"Escalating consumer demand has led to our record-breaking month and affirms our position as a major player in the industry. We are focused on the needs of our customers and we're incredibly proud to have created a very elite, and rapidly growing, network of Atlas installers who've seen their sales rocket with Atlas. This exciting brand gives them everything they need to stand out in the market and win lucrative business.
"We talk installer language and we know that a huge advantage for installers, is what these products can do for their profitability. Combining all the looks and performance that homeowner's desire with the ease of installation that installers demand, means that our range delivers a far greater profit margin than its rivals. In such a competitive industry, we bring an exciting new source of revenue for installers, helping them to win longer term, lucrative business.
"As soon as a customer sees an Atlas product, they're impressed with its unique modern appearance and very slim sightlines which really set it apart from its rivals. With a 70% slimmer profile than other systems, no chunky boss or hood and no low rod bar, it's easy to see why our glazed roofing products are a dream to sell."