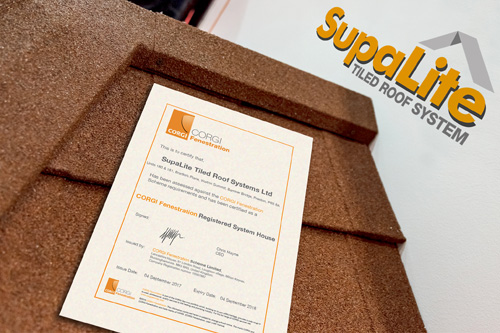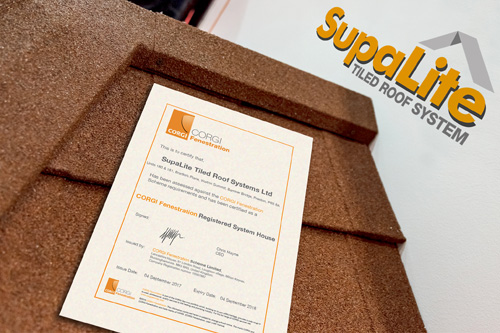 Supalite Roof Systems has been awarded certification to the Corgi Fenestration Scheme.
The scheme is designed to ensure continuous best practise is being used through an organisation's quality management system.
As a tiled roof manufacturer and systems company, Supalite has reportedly developed its management systems continually, over many years. This factor is said to have played a 'significant part' in Supalite's application process and after being audited by Corgi Fenestration, it is said to have 'passed with flying colours'.
Steven Hacking, Supalite, operations director, said: "When we were introduced to Corgi Fenestration earlier this year, we knew the scheme was an ideal fit for our business and hopefully our fabricator network and further down the line, our approved installers.
"Our fabricator network has been built on an understanding that our partners believe in quality, providing a superior product. Inclusion in the scheme, means we are the first manufacturer and supplier of solid tiled roof systems to be accepted."
As part of its commitment to ensuring the scheme benefits customers, Supalite has created a new internal role to provide 'support and guidance' on achieving the high standards required to be registered on the scheme. Alan Watters, technical director will oversee the introduction of the scheme.
Supalite aims to promote the benefits of the scheme via its website and marketing material over forthcoming months.