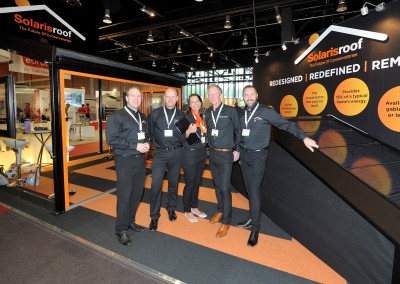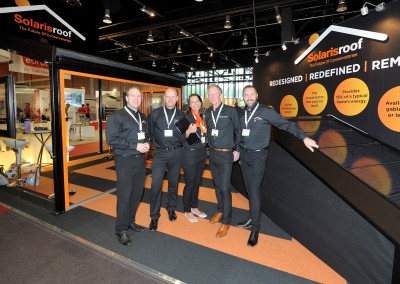 Solaris Solar says it is delighted with the response to the launch of the Solaris roof at FIT 2016.
"The interest in the product was awesome and it was a busy few days talking to people about the concept of our new conservatory roof product," said Andrew Glover, managing director of Solaris Solar.
"The show itself was fantastic, we were well placed in the Innovation Zone with a busy stream of visitors over all three days.
"We were delighted with the level of genuine interest generated for the both the Solaris Roof and our sister company, West Yorkshire Architectural, who built the impressive conservatory with suspended R9 window that made up our stand.
"Combining a leading solid roof, which is fully insulated and highly efficient in itself, with solar PV panels, has resulted in a unique product that can meet up to 75% of a typical home's electricity requirements. The product was perceived as stylish and contemporary and installers were pleased with the easy install, flat pack option.
"The overall feedback received was positive and with building regulations approved just before the show, we are now busy planning the next stage of our campaign to bring this product to the market."