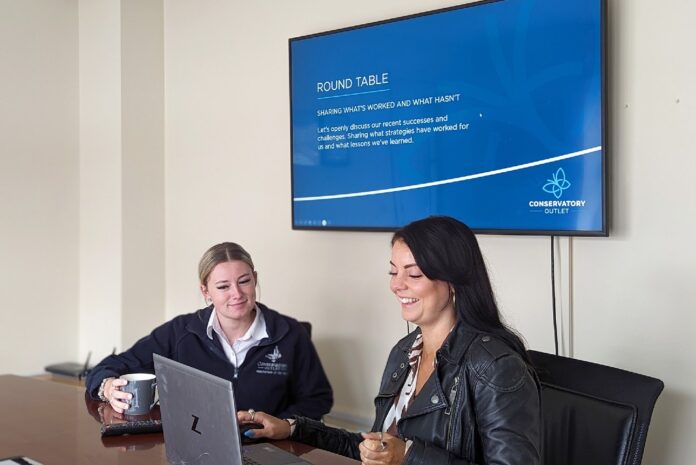 Leaders of Conservatory Outlet have launched a new online social media training programme called 'Social Media Socials'. The monthly sessions led by Conservatory Outlet's in-house marketing team are for individuals who are involved in the day-to-day running of retailers' social media channels.
During the training, participants will be encouraged to take part in roundtable discussions, share best practices, undertake tailored training and to network with members from other businesses across the UK.
The first session took place on 25 August. Topics covered included design principles, branding, emerging trends and idea generation. Further sessions are scheduled monthly throughout the rest of the year and into 2024.
"In our industry, you can't stand still," said Karen Clough, group marketing director. "We want to help our customers build their brand and provide them with the support to do so.
"One of the key reasons why installers choose to work with Conservatory Outlet is due to the wealth of marketing knowledge, support and guidance that we can provide. Social media and the wider marketing landscape are constantly evolving. It's important for us and our customers to stay a step ahead."
Siobhan Bird of the Highlands-based retailer and installer ERG attended the initial session and described it as "incredibly useful". She added: "It's great to have the opportunity to discuss ideas with people in a similar position to me, and learn how to continuously improve our presence on a variety of different social channels.
"The fact that Conservatory Outlet offers extra training and support like this is a real benefit to myself and ERG. I'm looking forward to attending more of these monthly training and social meetups and putting what I learnt into practice."
Karen added: "Feedback from our first session has been really encouraging. These bespoke training sessions are another example of how we help businesses within our network grow." For further information about Conservatory Outlet, visit the business' website.