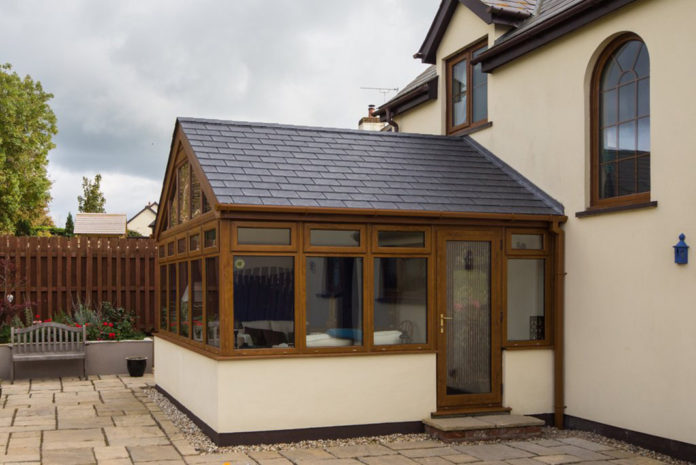 Leka Systems has reported a 30% year on year sales growth for its roofing products. This upturn is reportedly driven by continued demand for the company's Leka Warm Roof, Leka Orangery roof and the new Leka XI conservatory base system.
Rhys Hoddinott, director of Leka Systems, said: "The demand for our Leka roofs has been superb as more fabricators and installers see for themselves the benefits these products can deliver."
According to Leka, its Warm Roof delivers 'super' thermal efficiency thanks to the unique GRP construction, which results in 'U' values from 0.12W/m²K. The roof is available in virtually any design, can incorporate Velux roof lights and offers 'superb' span and pitch capabilities, giving it incredible versatility. Leka adds that it's good for installers too as there are said to be fewer elements to install than on a traditional solid conservatory roof, so on-site installation typically takes just two to three days, including removing the old conservatory roof.
The Leka Orangery Roof has the same thermal efficiency as the Warm Roof and is said to be 'quick and easy' to install, taking two men one day (excluding the lantern and roof membrane).
The range was recently joined by the Leka XI Conservatory base system which was launched in 2019. It's a modular system that's tailored to homeowner and installer requirements and is constructed using a Leka base, Leka walls and the Leka roof system. There are three- or four-sided options, so it can be used for both home extensions and standalone garden rooms.
Rhys concluded: "We're delighted to see this growth. Our range of products offers both fabricators and installers a competitive advantage and tap into the growing trend for solid conservatory roof constructions."