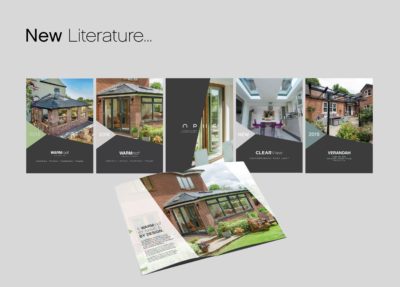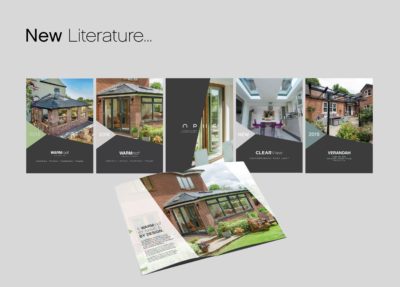 Prefix Systems has expanded its range of literature with a new Warmroof Product Guide, which sits alongside the consumer facing, 20-page Warmroof Collection and the newly launched Clearview rooflight brochure.
Updates to the Warmroof Product Guide include several new 3D renders highlighting the insulated details of this 'true "warm roof" solution' and other technical content, for what Prefix claims is 'the industry's most configurable solid, tiled and insulated roof'.
The 'premium feel' of the Warmroof Collection brochure has also resulted in a re-print, as trade partners look to capitalise on the considerable sales opportunities for both new installations and conservatory replacement projects.
The newly launched Clearview rooflight, showcased at the FIT Show, is described as 'yet another innovative product from the research and development function at Prefix Systems'. With a 'unique drainage solution, triple glazing as standard and other important product features', Prefix says Clearview 'will help raise product performance considerably in the flat rooflight market', as detailed in the new eight-page brochure.
The marketing support programme from Prefix Systems has seen considerable investment in the form of a new website, Opus brochure for the luxury aluminium-timber composite window, door and roofing system, along with branded sample bags. In addition, a new six-page brochure for the Verandah system, which was so well received at this years' FIT Show, has been launched, which forms part of Prefix's new Outdoor Living Range Collection.
Eager to build on its marketing performance, Prefix Systems has also just recruited Hannah Gilrane as marketing co-ordinator, who will be looking to pull together various marketing campaigns and to also implement several customer support programmes.
With its biggest ever FIT Show stand planned for 2017, the company looks set to continue with its impressive growth statistics.
Chris Baron, co-director of Prefix Systems, commented: "We've invested significantly in our marketing programme over the last 18 months and our customers have enjoyed the opportunity in which to close more sales and with it better margins. With the appointment of Hannah to the marketing department, we're looking forward to building our marketing identity further and supporting our trade partners with the tools to succeed."