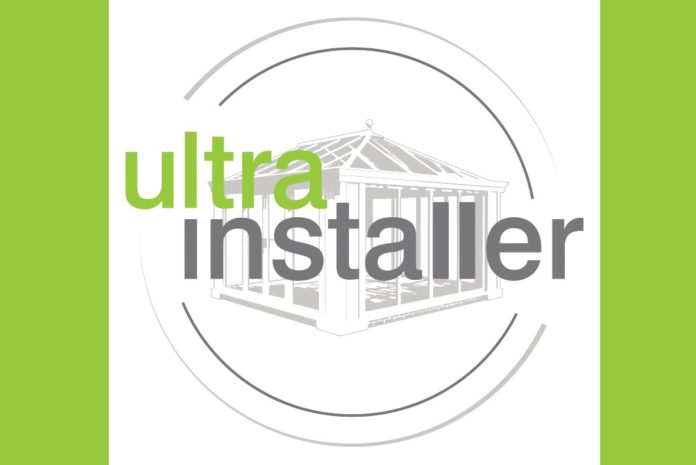 As one of the original members of Ultraframe's Ultra Installer Scheme, Paxtons Home Improvements has remained a loyal member for over 17 years, thanks to the many benefits of membership. Explaining how the Ultra Installer Scheme has benefited the successful East Anglia Business over the years, Gary Bower, director of Paxtons, said: "At the time we became an Ultra Installer we were looking for a conservatory roof supplier to extend the range of products that we offered and found out about the scheme. It seemed too good an opportunity to miss.
"Ultraframe has delivered many different and innovative home improvement products over the years, reflecting changes in the marketplace. The Ultraframe conservatory roofs we installed 10 to 15 years ago are now being updated with Ultraframe's lightweight solid replacement roofs: Ultraroof and Livinroof. Having a reliable manufacturing partner for conservatory roofs and, more recently, solid lightweight roofs, has allowed Paxtons to focus on growing the business.
"It's a crowded sector with many inferior, and cheaper, alternatives; so a strong UK brand like Ultraframe's, with a comprehensive website and lead generation tools to create sales opportunities, is a huge benefit, allowing our team to help and advise potential customers through to a detailed quotation and, if the customer likes our proposal, purchase. This is where the Ultra Installer Scheme comes in. We always draw the homeowner's attention to the time we've spent as an Ultra Installer, which now totals an impressive 17 years! When we explain what it means to be an Ultra Installer, this, along with our huge portfolio of completed projects and showroom examples, has, to date, provided all the reassurance our customers need.
"In terms of the other benefits of the scheme, there is of course the lead generation interface and the leads generated via the Ultraframe website. Plus, Ultraframe continually develops the latest marketing tools for Ultra Installers, and we're now looking at using the customer relationship management tool within the lead generation software too."
Commenting about Paxton's 17 years as an Ultra Installer, Alex Hewitt, Ultraframe's marketing director, said: "We are hugely proud of the fact that we have companies such as Paxtons who have been Ultra Installers since the scheme first began back in 2004. If that doesn't shout that the scheme is a huge benefit to a business, then what does!
"The scheme allows forward-thinking companies, such as Paxtons, to grow their business using a range of selling tools such as online website enhancements, as well as through the leads we generate through our consumer website. Paxtons is a fantastic, motivated family firm, and was already a thriving young business when it joined the scheme. However, we hope that its membership of the Ultra Installer Scheme and longstanding partnership with Ultraframe has also been a driver in them becoming the highly successful and respected business that it is today."
Membership of the Ultra Installer Scheme is a mark of quality that helps installation companies to stand out in their local area and demonstrate their commitment to product and service excellence. Members are regularly assessed to uphold the standards of the scheme and, in turn, can benefit from a range of sophisticated marketing tools and consumer leads. To find out more about the Ultra Installer Scheme and how it could benefit your business, contact the Ultraframe marketing team by calling 01200 443 311 or emailing marketing@ultraframe.co.uk.