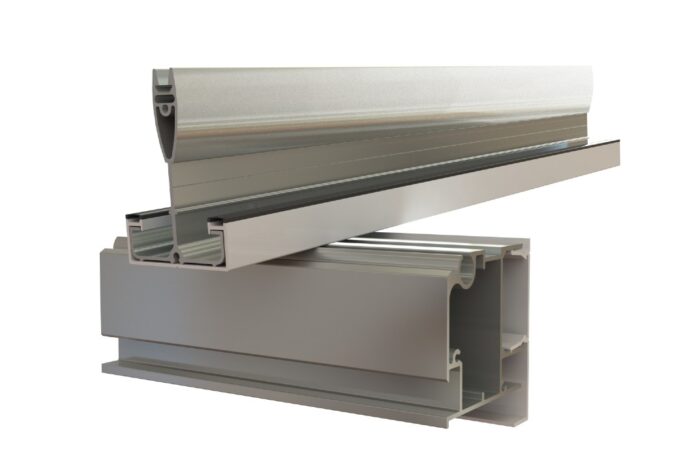 Leaders of Prefix Systems have introduced a new light duty bar for the S2 glazed roofing system, to provide a lower-cost option for what is marketed as a next-generation roof.
The new light duty bar integrates with the existing square aluminium and PVC-U cappings and is perfectly suited for smaller lean to, Edwardian and Victorian designs. The bar also incorporates the standard jack rafters.
When combined with a low-pitch eaves beam (from 10° right down to 2.5°), the light duty bar helps create a very cost-effective, studio-type roof, Prefix's representative explained, enabling a modern design approach that has high performance and longevity in mind.
The S2 system has been designed, engineered and supplied by Sheerline, a Garnalex brand, whose team has streamlined the supply chain for Prefix Systems. As the S2 is supplied by both a systems company and extruder, the Prefix team can access better leads times, leaner stock control and importantly, competitive prices.
Thanks to considerable investment, the S2 offers design features including a one-piece wall plate that doesn't require a separate top capping. This is designed to be easier to fit and less fiddly than other systems. A lean to/gable end cloaking trim is also provided in aluminium rather than PVC, for greater structural integrity and to help eliminate the risk of warping.
"The new light duty bar for S2 makes the smaller glazed roofs more competitive," explained Chris Baron, director of Prefix Systems, "This is within a total system design that's moved on immeasurably from the older systems that are prevalent in the market. With minimal components, yet maximum performance with the proven K2 chassis, it's a solution that will help reignite the market for glazed roofs through better design.
"The Sheerline team has been a pleasure to work with since the launch of the S2. It's a real partnership, and one where they are keen to take on feedback and ideas to keep the S2 at the forefront of glazed roof development."
Read more about Prefix Systems on the firm's dedicated website.