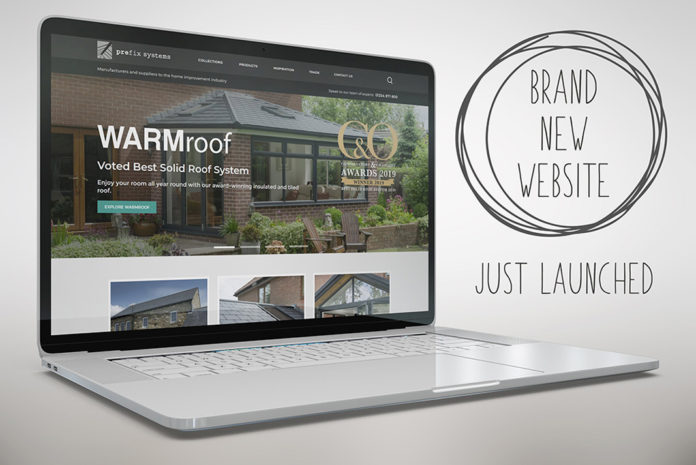 Prefix Systems has launched a new interactive website for both trade customers and their clients.
The new website, which is fully mobile and tablet friendly, has been developed to reflect Prefix Systems' growing product portfolio and product development now supplying a broad range of conservatory, home living and glazing solutions.
The new website is said to be the biggest launch for over three years with many new features for both trade customers and consumers.
The new website has been organised with items split into product groups and complete collections making it easier for visitors to find the information they need. There is also an 'inspiration section' for consumers looking for ideas for home projects.
Hannah Gilrane, marketing co-ordinator, commented: "Prefix may only sell direct to trade but our customers ultimately sell to consumers so we wanted our new website to be a platform they can use too. We have used certain colours and features to encourage consumers to use our website, incorporated interactive elements so they can design their own products or request brochures and samples. It also allows them to easily contact us so we can put them in touch with a registered installer to discuss their project.
"The new Prefix website is a content rich platform with easy to use navigation," continued Hannah. "Given our particularly broad product range, it's an opportunity for us to support trade partners with important information, clearly laid out and all underpinned by the award-winning service that we offer."
New features on the website include information about products, technical information, trade and consumer brochures, downloadable order forms for ease of product ordering, the ability to request tile and colour samples, online pricing for aluminium products including instant pricing for bi-folds, news and contact information.
Prefix says that it is continuing to make advances to its new website to make it a one stop shop its customers.