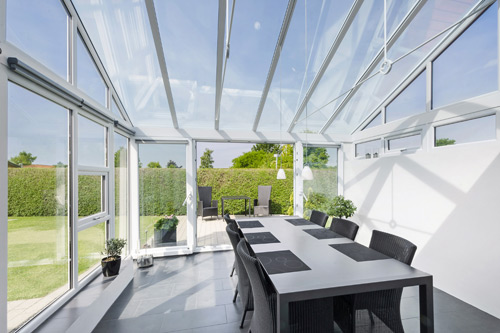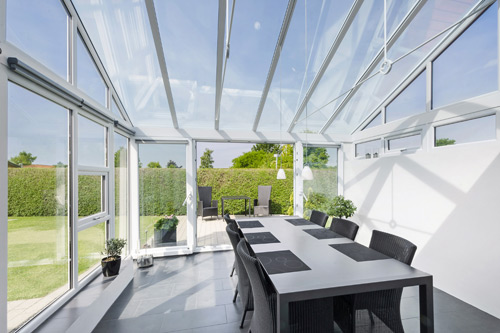 Ambi-Max oversize units were recently chosen for a lean-to project in South Wales. They were commissioned by a longstanding TuffX customer for a 4m x 4m large lean-to conservatory, due to the technical advantages the units provide with the elimination of muntin bar leaks.
According to TuffX customers, on larger private homes, property owners are looking for a number of benefits including added space, thermal control and an overall aesthetic that will complement and add value to the building.
Many also state that homeowners have grasped how thermally efficient, self cleaning roof glass will reduce energy bills, whilst also creating a space that can be enjoyed all year round.
The Ambi-Max option from the Ambience range provides a 1.2 'U'value and enables customers to complete high specification projects that can provide excellent solar control whilst giving the customer the aesthetic look they require.
Andy Hayes, sales manager, commented: "TuffX always aims to provide products of the highest quality, but since the introduction of the larger units we have brought a new dimension to conservatory design that reflects well on our customers.
"Projects that include Ambi-Max result in having fewer issues after installation, which in turn gives customers minimal remedial work"