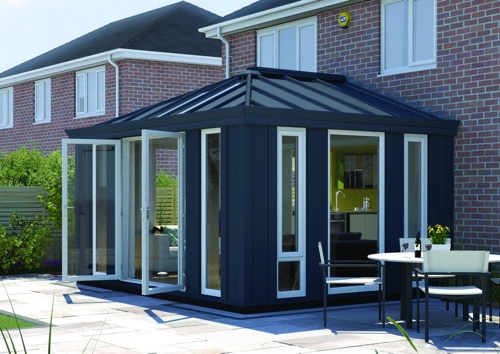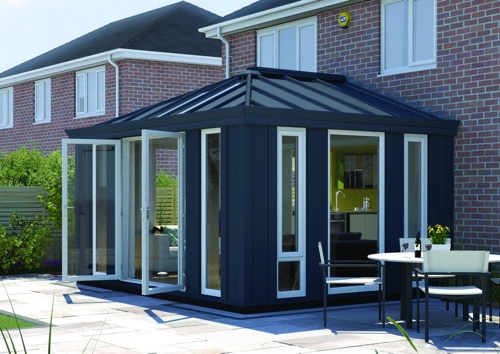 Ultraframe says its 'latest campaign to support the continued growth of its network partners' comes with the launch of The Range and the ExtensionPlus Collection.
Reflecting the broad needs of today's consumers – from cost-conscious homeowners looking for a simple conservatory, right through to consumers looking for a 'fully-loaded', Building Regulations compliant extension, The Range is divided into three categories covering conservatories, orangeries and the ExtensionPlus Collection.
The Conservatory Collection comprises two core designs, including the Alston and the Houghton. The Orangery Collection comprises the Portland, Hadleigh and Winchester and the ExtensionPlus Collection includes the MottramPlus , a glass roofed extension; HarlingtonPlus, a solid/glazed LivinRoof extension and TattonPlus, a real tiled roof extension, all pre-approved to comply with Building Regulations.
According to Ultraframe, each system clearly shows the thermal performance rating, enabling consumers to make an 'informed choice' of system based not only on aesthetics, but also actual in-use performance.
Ultraframe's marketing director, Steve McIntyre, believes this rating allows retailers to use thermal performance as a clear up-selling opportunity. He said: "We're supremely conscious that we've given our network partners a lot to work with over the last three years and now it's about providing clear, consumer-friendly marketing tools that enable our network partners to clearly and easily differentiate each system."
www.ultraframe-conservatories.co.uk