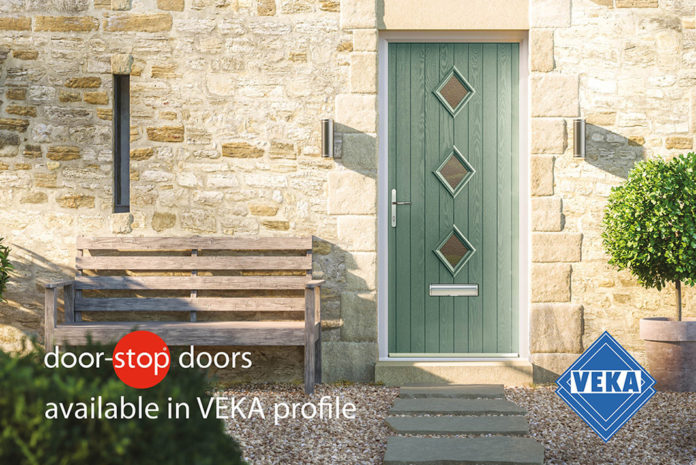 Door-Stop has partnered with Veka UK Group to expand its door frame range with a new Veka profile, now available as standard.
Door-Stop says it has long placed an emphasis on customisation, allowing homeowners to select the design, colour, glazing and hardware to create a front door that reflects their individual style. By collaborating with Veka UK Group, Door-Stop adds that it is ensuring that customers continue to be offered a great selection of design choices and assured product quality.
The new Veka UK Group frame option will be available in a chamfered profile and will be offered to Door-Stop customers as the default option when ordering a door. The other frame profiles currently available are Rehau, also in the chamfered shape, and Liniar, in a sculptured style.
Patrick Dean, head of sales and marketing, said: "We are really excited to be working with Veka UK Group to bring a new profile option to our range, further expanding the choice available to our customers and demonstrating our commitment both to product development and ensuring product quality. We have currently launched the new profile in the clean and contemporary chamfered shape; however, we hope to also introduce a sculptured frame detail later in the year, which will provide a more curved, decorative and traditional finish."