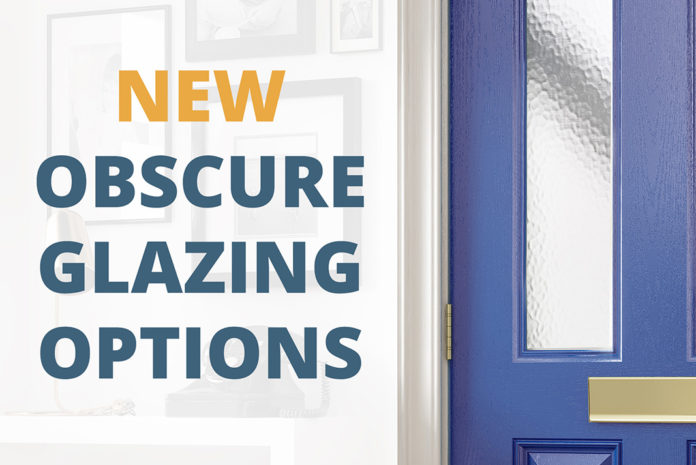 Distinction has introduced two new obscure glass options, expanding its current obscure collection from four to six. 'DD-Minst' and 'DD-Cont' come as 24mm double glazed units with 6.8mm laminated glass and can be included as modifications to selected door styles across all Distinction ranges.
Over recent months, Distinction says that a number of its business development executives have reported an increase in customers requesting new, on-trend opaque glass styles in order to help them satisfy similar requests they have been receiving from their own contractor customers. The addition of the DD-Minst and DD-Cont designs is a response to this growing demand for opaque glass styles.
Marketing manager, Bethaney Larkman, said: "We always keep our trade customers promptly informed of all product developments, but given the popularity of the existing obscure options, this news is bound to be especially well received. DD-Minst features a soft, almost watery, look with shallow depressions while DD-Cont is sharper and more intricate with a similar pattern to tree bark. We feel that we have successfully filled in the gaps that sat between the initial four obscure choices, two of which are plain (satin and clear). Across all six of our opaque styles we can supply a variety of sizes and either toughened or laminated finishes.
"Not only do people have so much more choice now, but it's fashionable to bring opacity to front doors, not to mention the enhanced privacy and greater sense of security it brings."