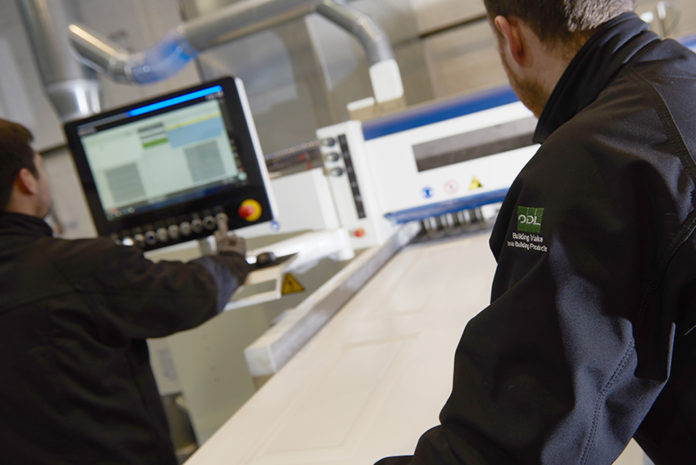 Following a six-figure investment at its Bootle Manufacturing plant, ODL Europe opened a new in-house composite door prepping service earlier this year.
According to ODL, the bespoke door prepping service has proved to be a popular addition to its growing customer base due to the company's flexible approach. Nathan Barr, ODL Europe's managing director, explained: "Our in-house door prepping facility has been designed to work with our customers and offers a range of flexible services to meet their individual needs.
"From simple door sizing to a fully prepped door service with or without edge banding, we've got all your door prep requirements covered with a totally bespoke service to suit the needs of our customers."
The in-house facility also includes prepping the door with a customers' choice of door lock, letterplate and door hinges. Prepping of ODL Europe's TriSYS glazing cassette and Capstone door slab can be carried out together.
The new door prepping service is part of a wider programme of investment for ODL Europe. The company recently commissioned a further 15,000ft2 of manufacturing space at its Bootle headquarters to give an overall capacity of 61,229ft2 and help drive further efficiencies.
Nathan said: "Here at ODL Europe we continually invest in our products and services to ensure we stay ahead of the curve and help support our growing customer base. Our in-house door prepping facility is another example of the service commitment we continue to deliver."