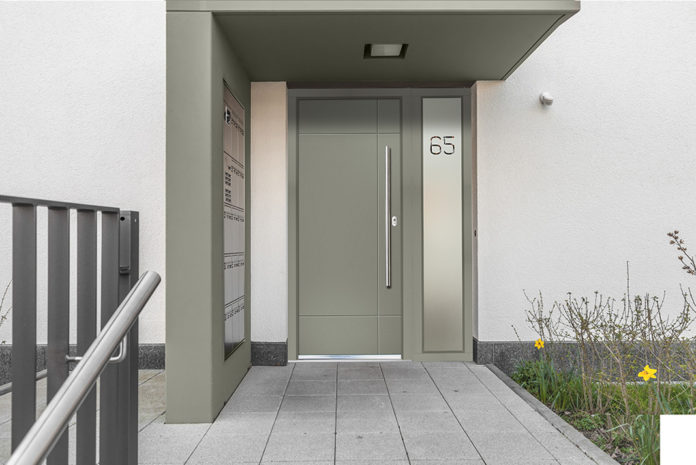 If you want to take advantage of the growth in contemporary composite door designs, look no further than ODL Europe. This is the view of Suzanne Nicholl, business development manager of Bootle-based ODL Europe, who said: "We have a complete contemporary door package from the door slab to the glazing cassette to the glass. Add in the quality of our products and you have a package that's hard to beat."
ODL Europe offers a range of contemporary door styles but Suzanne reports two styles are proving to be particularly popular: Flint and Monroe. Both are available in smooth and grained options so consumers can replicate wood or aluminium.
The door slabs have a 2mm thick impact-resistant GRP SMC skin. Stiles and rails are manufactured from a water-resistant pure PVC polymer and reinforced using LVL (Laminated Veneered Lumber) timbers. They are capable of achieving a 'U' value as low as 0.8W/m2k when part of a doorset assembly and when used with an ODL glazing system they achieve PAS24:2016.
ODL Europe also offers the Zeel glazing cassette. Suzanne said: "Zeel features a sleek, flat-profile design that allows the glass to take centre stage. The low-profile offers an alternative to flush-glazed doors and is ideally suited to contemporary door styles."
To complete the package, there is a range of contemporary glass options.