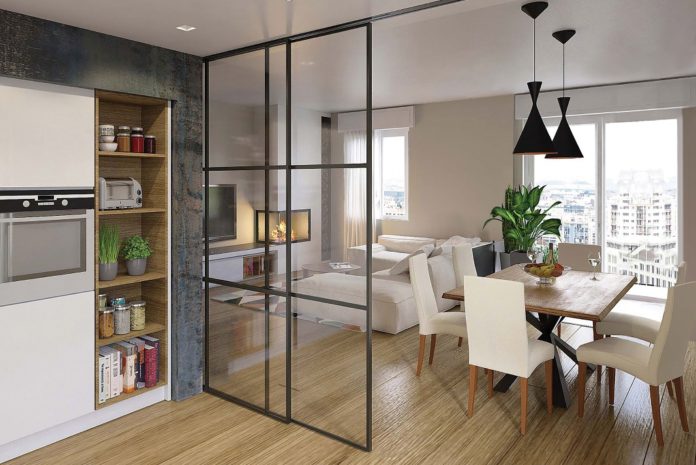 Sliding glass doors are a practical and attractive partitioning solution that enhance the sense of space and light while creating privacy and zoning large area. With the trend for sophisticated matte black hardware also on the rise, the new CRL Brooklyn frame system successfully combines the two.
For residential use, CRL Brooklyn taps into the move towards open-plan living, acting as an elegant and practical division between kitchen and living areas, for example, while enabling light to flow throughout. Commercially, the system is also 'perfect' for use in environments like restaurants or offices, the business claims.
The minimalist style of the matte black door frame has been developed with classic lines to complement a wide range of interior styles. CRL Brooklyn has many practical qualities too, CRL claims, not least ease of installation. The system is suitable for dropped ceiling and fixed ceiling applications, and allows for a vertical adjustment of +/- 3 mm. It even gives the option to install bi-parting doors, with the use of an extra set of clamps.
Tested to 100,000 cycles for quality assurance, and with all relevant safety certificates approved, CRL Brooklyn has an enhanced, double soft-close system, making it as smooth in operation as it is in appearance. For further information, call 01706 863 600, email crl@crlaurence.co.uk, or visit crlaurence.co.uk.