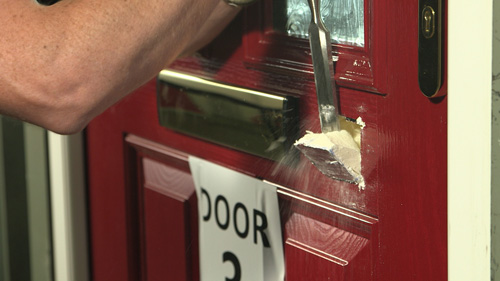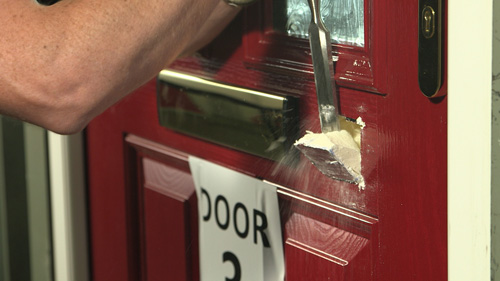 Solidor says it has produced a video that is likely to provoke debate in the industry and raise questions for composite door suppliers. The industry positions composite doors to homeowners as secure against most aggressive attacks, and a shoo-in for the new Approved Document Q and more demanding PAS24 cut test.
The video is said to challenge that view. It shows the testing of three composite doors to the new PAS24 cut test required for Approved Document Q, which came into force on 1 October. An independent testing house is seen testing a Solidor and two composite doors representing over two thirds of composite doors sold in the industry. The new PAS24 test will be introduced before the end of 2015.
Solidor's managing director, Joe Martoccia, explained: "Approved Document Q and the new PAS24 test will force the industry to change the way it thinks about and sells security. The new test is a lot tougher and closer to real life. So, we decided to see how Solidor would do against two market leading composite doors in the new PAS24 cut test. The video shows an independent testing house conducting the 'dry run' test. We believe the results are a real wake-up call for the industry."
The revised PAS24 test gives composite doors three minutes to survive an attack, using two chisels (a 6mm and a 25mm) and a Stanley knife. If, using just these tools, the tester can cut a 50mm square hole through the door, it fails. If he can't, it passes.
"After three minutes, the Solidor had only superficial damage," continued Joe. "But it took less than one and a half minutes for the tester to get all the way through the competitors' doors – but he was stopped in his tracks by Solidor's unique laminated hardwood timber core."
Watch the video at: www.solidor.co.uk/solidor-tv