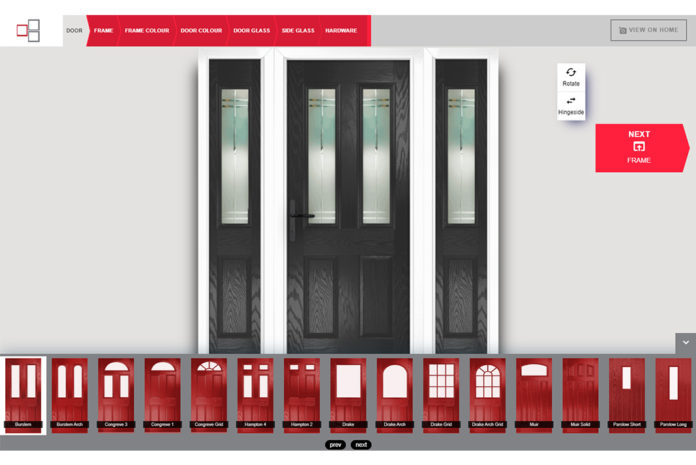 Midlands based fabricator, Central RPL, has launched a new door designer to help customers sell its two new composite door products – TimberCore and ThermaCore.
Amy Jansen, marketing and projects manager at Central RPL, said: "Our new multi-level door designer allows the user to explore all the options available for both slabs. This includes all the designs, the stunning decorative glass options with side lights, fan lights and top lights, and the hardware options including the latest innovations from Brisant Secure – Sweet and Ultion. It also creates a price through the design process which then generates a quote at the end.
"Thanks to Central Inspired, our in-house painting service, the Central colour offering is comprehensive. Alongside the standard range of colours, the designer includes our most popular Central Inspired door colours as well as the ability to choose any RAL code. This means the end user can choose any colour for both the external and internal sides of the door and have the frame to match.
"With the ability to brand the door designer with their company colours and logo, our customers can take an unpriced version of the designer to the end user's house and go through the design process with them. And, with the ability to upload an image of the end user's home, they can complete the process by showing them what the door will look like once it is installed."