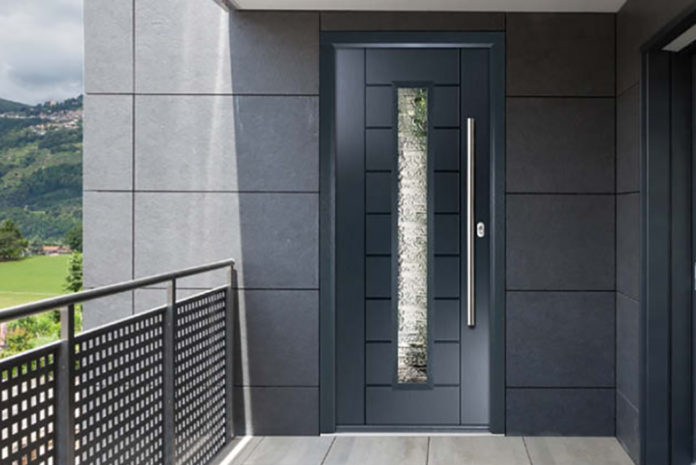 Conservatory Outlet has announced plans to further expand its Extreme Solid Core Door Collection.
The exclusive door range, which was first launched to Conservatory Outlet's UK-wide network of retailers in July 2019, will see five brand new contemporary door designs added to the collection from 1 October, together with a further five, aluminium-look colour options.
Designed to appeal to homeowners seeking a more urban style, each of the new door designs is said to have been 'tailor-made' to feature 'stripped-back, minimalist appeal'. With each new door offering a different take on contemporary design, Conservatory Outlet says the expanded range is 'perfectly positioned' to tackle the growing demand for modern composite doors.
Each of the new door designs is set to feature the same unique 48mm laminated timber core that characterises the range. The unique 'Auto-Engage' locking system, featured as standard across the range will also be included in the new designs.
In addition to the new designs and colours comes a further expansion of the collection's contemporary glazing choices. Customisable Etch Art glazing options will allow homeowners to personalise their glazing with house number/name details. Non-glazed options are also available in the new designs for added privacy.
Andy Miller, business development director at Conservatory Outlet, said: "When we first unveiled the Extreme Solid Core Door collection, we'd always planned to continually update and add to the collection as trends in the market changed.
"A tremendous amount of work has gone on behind the scenes to ensure we offered only the best contemporary door designs that compliment modern architecture. The roll-out to our network of retailers will begin in October and will feature improved retail brochures, superb quality colour swatch folders, expanded digital assets and additional sales training.
"If the initial Extreme Solid Core Door launch is anything to go by, we're expecting these new contemporary door styles to prove to be a huge success, we're all incredibly excited to see what the rest of 2020 brings."