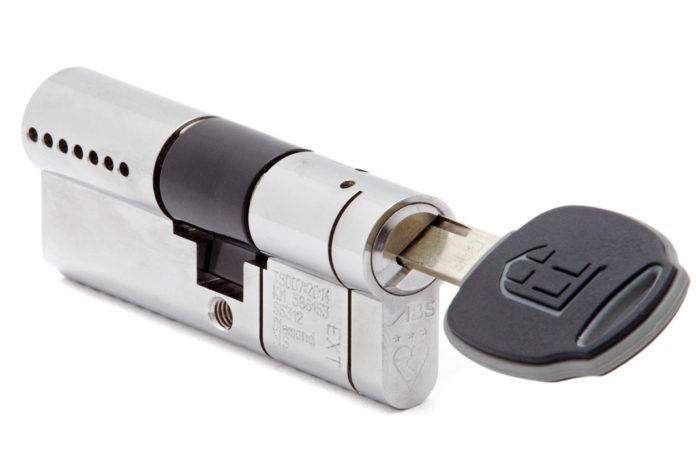 Endurance Doors has launched an own branded ABS 3-Star cylinder as a standard offering.
Endurance has partnered with ABS to develop the new improved specification branded, 3-Star, Sold Secure Diamond and Kitemarked high security cylinder. It's said to be a new cylinder with 'outstanding security and quality credentials'.
According to Endurance, its preferred installer network can promote this new development with complete confidence.
Not only is the key branded, but the ABS dimple key is believed to be an industry first and together with the cylinder, there's a £1,000 security guarantee as standard. Another important feature, says Endurance, is the fact that the key itself can be cut at hundreds of outlets across the UK, without having to go back to the cylinder supplier.
The cylinders are reportedly manufactured on cutting-edge, automated production lines outside of China and have completed an extended cycle test as a means of performance guarantee. Endurance claims the precision-engineered key is designed to last a lifetime.
The product's introduction has been a joint affair between Scott Foster, head of group sales and marketing and Ian Murgett, continuous improvement manager.
Ian commented: "We have a product development programme in place to improve all aspects of the door as an on-going process and we were keen to source a cylinder that reflects the ethos of the Endurance brand, representing outstanding product design and specification.
"We have a thirst for product innovation and in the coming weeks we have further new launches planned, as we set our stall out to become the trade's solid and secure composite door brand of choice."