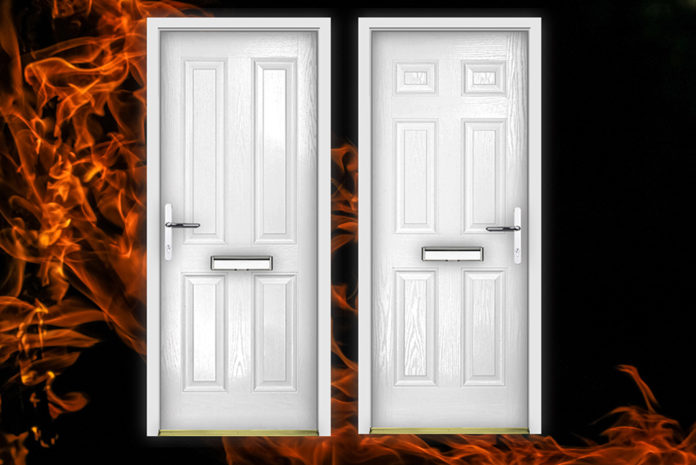 Following independent factory product audits, Sidey's composite fire doors have been fully certified under the BM Trada scheme STD 170 and tested to BS EN1634-1 for fire resistance, both internally and externally.
The door sets have been Q Mark third party accredited for both fire and security manufacturing consistency and have also achieved EN 1634-3 for smoke resistance and PAS 24 enhanced security.
Made in Scotland by Sidey, the FD30 composite fire door range is available with a fixed glazed top fanlight above the door fitted with Sidey's auto lock. There is a full range of hardware available including BS EN 1634-1 eye viewers, security chains, knockers, TS008 compliant letterboxes, low level thresholds and lever handles with thumb-turn options.
"We've invested a great deal of time and money to ensure that our FD30 composite fire door range is of the highest quality," said Steve Hardy, Sidey's joint managing director. "We always put safety and security first at Sidey and our customers can rest assured of an outstanding product with these door sets."