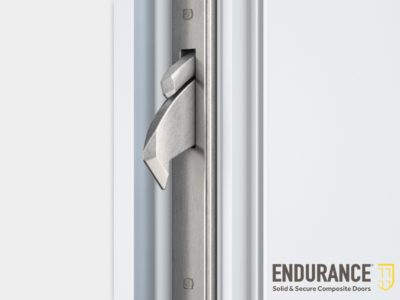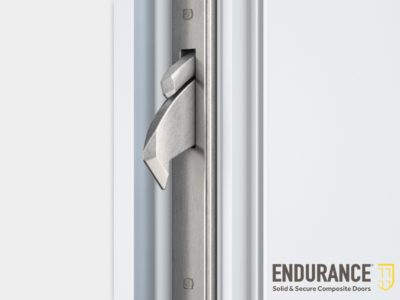 Endurance Doors has introduced the new, improved Winkhaus AutoLock AV3 lock option, to supersede the AV2 design, for its standard and heritage locking solid and secure composite doors.
The new AutoLock AV3 is said to offer a number of benefits over the existing AV2, most notably it's reportedly easier to operate, particularly on handleless doors, thanks to the new locking sequence. There's also a new weatherseal hook for better weathering performance and a new daytime latch to reduce the risk of lockouts.
The automatic locking process on the AV3 is via magnet trigger technology, which ensures that the door always remains securely locked and firmly in its frame, even without additional locking. The AV3 sealing elements ensure a dynamic contact pressure independently of the sturdy hooks, so that the door seals remain compressed and the door remains closed in the locked position.
Stephen Nadin, managing director of Endurance Doors, said: "The AV3 is an impressive improvement on the AV2 and so we're actively encouraging customers to make the upgrade. Security is a key driver in the composite door market and with the Avocet ATK 3-star cylinder and supporting £1,000 guarantee, we can offer one of the most compelling composite door offerings in the market."