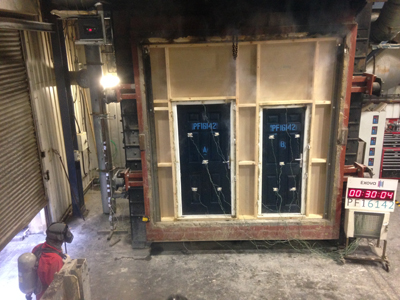 Barnsley based Euroglaze is set to become one of the first fabricators to start manufacturing the Rehau Agila fire door, now that it is ready for its official launch.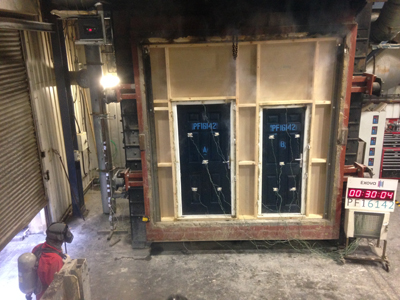 The Agila fire door was previewed earlier this year at The FIT show and since then Rehau's technical team have completed a programme of testing and accreditation so that it is now fully accredited to 30 minute fire rating in a full range of configurations including top and sidelight combinations.
Gareth Jones, Rehau's marketing and technical director, said: "We had an excellent response to the Agila fire door at The FIT show and we've been working hard over the last few months to ensure that it has all the accreditations which fabricators and installers need to help them win business.
"The next step is to roll out the door to selected fabricators who have the specialist expertise needed to manufacture the product, and I'm delighted that such a loyal and professional company as Euroglaze has given it their enthusiastic backing.
"Euroglaze is already an approved manufacturer of Rehau's Rauferno fire rated window system so the Agila fire door will add yet another Rehau product to its impressive portfolio."
Martin Nettleton, Euroglaze's managing director, said: "Fire rated doors are big news at the moment as social housing providers in particular look to address their obligations on safety. With national Fire Door Safety Week running in September, awareness of the requirements for fire doors has never been higher so it's perfect timing for us to introduce the Agila fire door to our range.
"We pride ourselves on offering what is probably the most complete range of Rehau products available to the trade and the Agila fire door will be the ideal complement to our Rauferno window."
Rehau's technical team have already spent time at Euroglaze's factory in Barnsley to provide training and support on the introduction of the Agila door and the company expects to be supplying the first doors to customers during October.