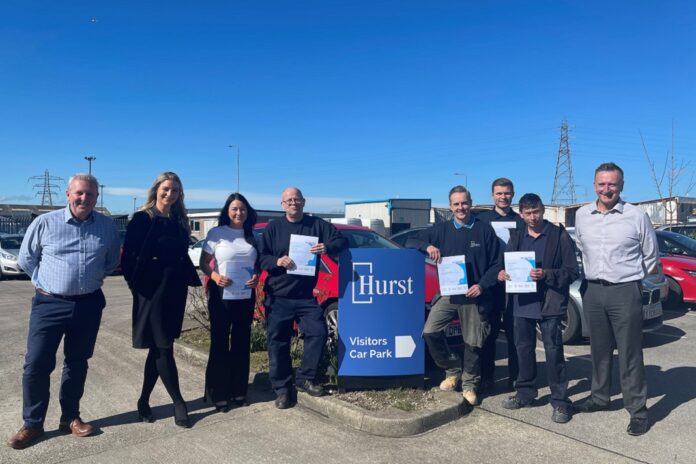 Five of Hurst Doors' factory and office team have achieved Highfield Level 2 certificates in team leadership. Sarah West, Steve Pullen, Bob Halls, Aide Page and Lee Gray have learned motivation techniques to help get the best from people and methods for resolving disputes.
It is hoped that the training has given them the confidence to tackle difficult issues and the tools to further develop as leaders. Training for the qualification was carried out by Sarah Van Der Eykyn, managing director at Ideal Training Solutions and Leadership, based in Hull.
Mark Atkinson, Hurst Doors' sales director, said: "The team put in a great effort and several of them are now progressing onto the diploma level. All are being encouraged to put what they've learnt into practice in the workplace. Sarah was extremely supportive and adapted the training for those that didn't work on PCs, using workbooks and running question and answer sessions where needed instead. We'd like to thank her for all her help."
Kevin Wheatman, Hurst Doors' director/general manager, explained: "Our people are central to our business and we have invested in the training and development of our team to help them reach their full potential and support further growth of the business. It is important staff feel valued. Training supports them to become more efficient and effective in their roles, which in turn helps to increase customer satisfaction. In our commitment to our customers, our strategy for continuously improving our business has always been to invest, to ensure we deliver quality products and exceptional customer support."
Several members of Hurst Doors' customer services team are working towards Highfield's Level 2 Diploma in Customer Service. Hurst Doors is expected to launch more developments over the coming months, such as its new fds FD30 fire door system and products in both its PVC panel and composite door ranges.