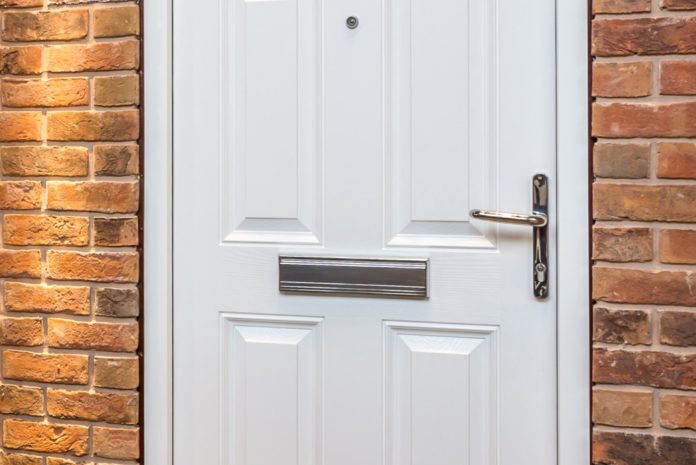 Distinction Doors has introduced a new, fully compliant FD30 composite fire door system to the market, from FDS (Fire Door Systems). The Neuma fds has consistently proven fire resistance with 44 individual test specimens subject to 22 bi-directional fire tests, achieving an average of 45 minutes integrity.
The fire door system was independently tested to EN1634-1: 2014 by EU-notified body test houses. To address variables in test laboratories and prove consistent performance, Neuma fds experienced the same test methods across three countries and was installed in both rigid and flexible supporting wall construction. Every fire test was filmed.
All submitted doorsets featured the same letterplates, viewers and auto-throw lock, for testing consistency. A variety of overhead door closers were also tested.
Complete performance
Neuma fds not only demonstrates integrity against fire but also delivers on ambient smoke control (EN1634-3:2004), security (PAS24:2016), weather (BS 6375), sound insulation (Approved Document E) and thermal performance (Approved Document L), the company says.
The FD30 composite fire door system is accredited by Secured by Design (SBD), the official police security initiative that has the specific aim to reduce crime and help people live more safely. Neuma fds meets the SBD Police Preferred Specification security requirements too.
Q-Mark Certification
FDS insists that all stages of the supply chain, up to and including doorset manufacture, are third-party certified to the BM Trada Q-Mark Fire Door Manufacturer certification scheme. The Neuma fds door blank meets the requirements of the Q-Mark Door Blank scheme to STD 047. The fire entrance door range is stocked and distributed under Q-Mark STD 171.
The product is available nationwide, through a network of official FDS doorset manufacturing partners. Each partner is selected by FDS and audited to meet the non-mandatory requirements of Q-Mark STD 170.
Solid and glazed options
Customers can choose from solid or glazed leaf options, either with or without overhead glazed fanlights. Five colours are available as standard – black, white, red, blue and anthracite grey – while any RAL colour is an optional extra.
The doorset features a choice of low thresholds for both internal and external entrance door applications, as well as additional hardwood cill and frame extensions. All replacement parts must be sourced through the third-party-approved supply chain.
Exceeding British and European standards
Dave Walker, Distinction Doors' technical director, said: "Our objective was to create a compliant system that is proven to consistently meet and exceed British and European standards, giving reassurance and peace of mind to all stakeholders. I am extremely proud to say that now, after two years of development, investment and testing, we have achieved this.
"Clients can be confident that the specified product is manufactured to the highest possible standards under a controlled certification scheme. We look forward to working with specifiers and clients to implement a robust and proven low maintenance composite fire doorset solution."
To find out more about FDS, and its new composite fire door system, Neuma fds, visit firedoorsystems.co.uk.