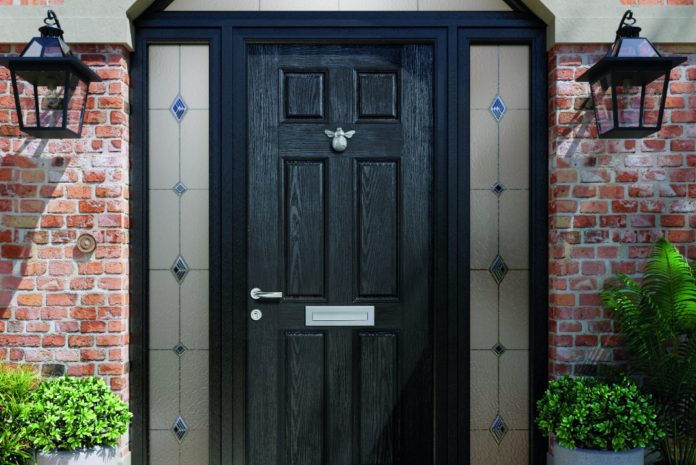 Apeer Composite Doors is quoting delivery from order in just 12 to 15 days, to anywhere in the UK and Ireland. The offer stands for its in-demand 44mm flush fit and double rebate styles too. The news arrives in a trading climate where many UK doormakers are offering lead times of 12 weeks and more, due to delays in door slab supply, and the global shipping container crisis.
Apeer manufactures its own core slabs that are reportedly high-quality, GRP-faced, steel-strengthened and high-density. The company has 120,000ft² factory space and a longstanding policy of manufacturing as much of its product range as possible from British and Irish-sourced materials and components – an approach designed to reduce the company's exposure to shortages.
Apeer also operates its own glass processing and decorative unit lines, which gives its products 'the highest local content of any popular composite door brand', they say. Apeer's standard range comes with consumer-focused marketing packages, including lead generation tools, high-quality colour brochures, an excellent website and professional videos.
Products are available in less than three weeks from order, to anywhere in the UK and Ireland. For more information, call 034 5673 9333 or visit www.apeer.co.uk.