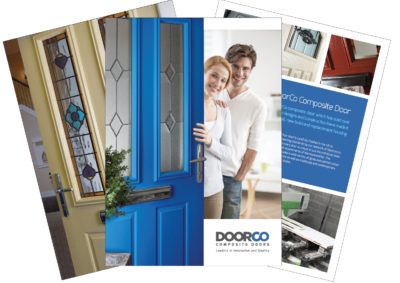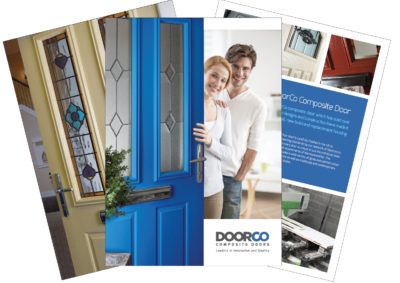 Composite door manufacturer, Doorco, has recently invested in a new suite of marketing materials to make life easier for customers. Among these is a brand new brochure which made its debut at The FIT Show.
The new, 52-page publication details the company's full range of 34 styles, including traditional designs featuring dual-glazing, arch, top and mid, half glazed and three-quarter glazing, and cottage. Also included is the collection of contemporary doors, with a flush, non-moulded door blank glazed using either the TriSys cassette, or stainless steel Inox frames. The full range of available colours and glass options for both ranges are detailed in the brochure.
Managing director, Dan Sullivan, explained: "Product quality and innovation are key to our operation at Doorco, and our unique status as global manufacturers allows us to effectively achieve both on behalf of our customers, allowing them access to fast decision-making, and input into product development. The new video details perfectly how this is achieved, demonstrating GRP skin production and door assembly, including trimming, sizing and foam core injection in Korea; and custom sizing, CNC cutting, edging and despatch in the UK – not to mention the customisable add-ons such as glazing and painting of the doors.
"As well as a great way for us to demonstrate how we operate as a manufacturer, the new video is also in line with our rapid growth, and the even greater emphasis we have placed on our marketing and promotional activities in light of this. We invested in our bright, modern and user intuitive website last year, including an online ordering system which customers tell us is the best on the market, and this has worked in parallel with a greater social media presence. We also have a brand new brochure available, which made its debut at The FIT Show, and the video fits nicely into this new suite of marketing material, which customers are able access in turn, to help them sell."
Meet the manufacturers yourself and take a look at the new video on Doorco's YouTube channel: https://www.youtube.com/watch?v=KFMu0QC6S7E