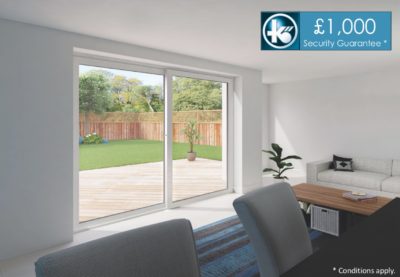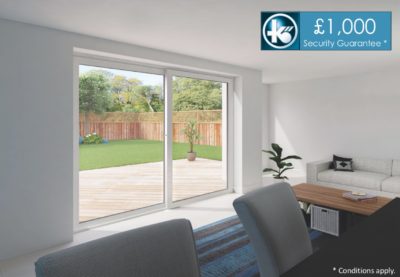 Kömmerling's PremiLine Pro is said to have taken the patio door market by storm. It carries PAS 24, Secured by Design and meets the requirements of Lifetime Homes without the need for unsightly plunge bolts. It's also now backed by a 10-year security guarantee scheme from Fullex.
Historically Kömmerling says that PVC-U patio doors have been weak at the interlock, creating 'a real security issue', so it says the introduction of the PAS24 PremiLine PRO not only offers high security, but also 'simplicity of operation'. With security described as the key driver in the market for doors, this development satisfies the requirements of new build regulations under approved Document Q, but is also said to be 'the perfect high security patio door solution for existing homeowners'.
According to Kömmerling, the PremiLine PRO patio door performed 'exceptionally' in PAS24 testing and due to the confidence gained from this, a 10-year security guarantee scheme has now been made available for all PremiLine PRO doors manufactured to the product standard tested. The scheme is in two parts, £500 towards the cost of a new door and £500 to cover goods not covered by an existing insurance policy. All that is required is the return of the correctly completed registration form within 28 days of installation. The guarantee is also transferable if the house is sold, allowing the new owners to gain from the 10-year scheme.
Kevin Warner, head of sales and marketing at Kömmerling, commented: "PremiLine Pro is without question the best high security patio door on the market today and has helped eliminate the use of unsightly and unreachable plunge bolts. With a £1,000 security guarantee from Fullex, we believe this is now the most compelling reason to both manufacture and install a Kömmerling patio door."
For information on Kömmerling, call 01543 444900