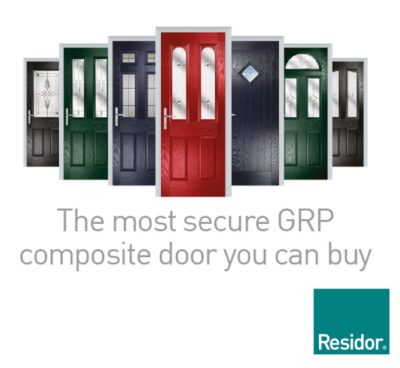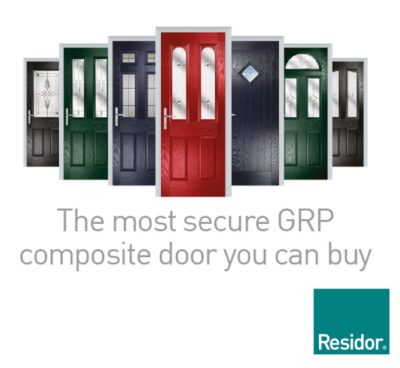 Residor is the new GRP composite door from DW3 Products Group, launched at this year's FIT Show. DW3 includes Solidor, Residence 9 – now part of The Residence Collection – and Window Widgets. The new range of composite doors is designed to pass all the tests so installers can sell Residor with confidence.
Residor's GRP skins are 3.6mm thick, which, according to DW3, is more than double the thickness of seven out of 10 composite doors on the market. As a result, Residor passes the new PAS24:2016 cut test while the others fail in under 90 seconds, says DW3. It reportedly meets Approved Document Q requirements 'easily' and every Residor door will be sold with an Ultion cylinder door lock as standard. Ultion has passed tests that reflect real-life break-ins, so it's proven to provide homes with real-life security.
"Residor is the most secure GRP composite door you can buy," said DW3 Products Group CEO Gareth Mobley. "Its thick GRP skins mean it passes the tests, and it's locked with Ultion, the most secure cylinder lock.
"Homeowners and installers love Solidor's industry leading range and its solid hardwood timber core because it's a premium quality door that's the most secure and it passes all the tests," Gareth continued. "But the market for GRP composite doors is huge. Price sensitive jobs like new builds and social housing leave room for little else. So why not sell a GRP composite door that passes all the tests, and gives homeowners the real-life security they want? Now you can with Residor."