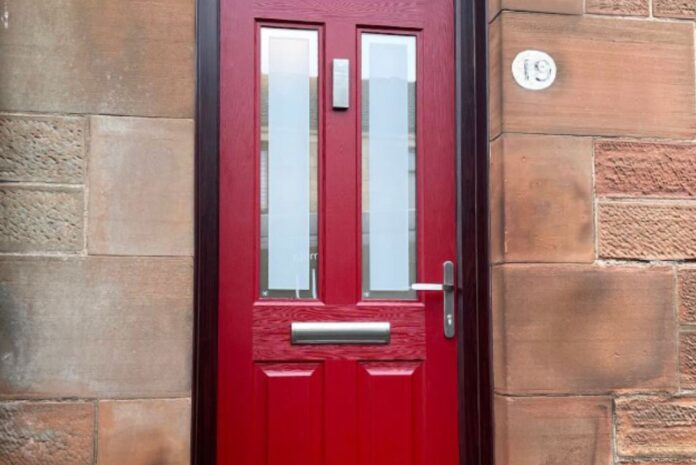 Leaders of the composite door manufacturer Rockdoor have reported enjoying a busy 2022, announcing that last year was the firm's most successful year to date, in nearly 30 years of manufacturing. In what has been a reportedly extremely busy year for the composite door brand, its team has driven sales to new records. This is largely from exposure during the Fit Show trade exhibition – which the brand exhibited at for the first time last year – but also includes factors such as the firm's successful introduction of its 'No Bow Guarantee' for all doors.
Since the No Bow Guarantee was launched in late 2020, Rockdoor has eliminated the natural deflection of its doors, otherwise known as bowing. This has meant that the company has welcomed new and former customers back to the brand, its representatives have reported, driving sales to a new record high.
But Simon Bird, a joint managing director of Rockdoor, hinted that 2022 was only the beginning. He wants to maintain growth in 2023 and beyond.
"We have lots to be thankful for from last year, which resulted in our best year yet for Rockdoor," said Simon. "Exhibiting at the Fit Show was obviously the catalyst for a successful year, as this allowed us to widen our network of Trusted Installers across the UK.
"Our No Bow Guarantee, which gives customers the reassurance our door will move by no more than 3mm, also saw us welcome back familiar faces who have had their faith restored, alongside many new customers too. Furniture options for our doors have now increased, after the introduction of our premium furniture range back in August, which has opened up even more choice for our customers.
"We want to look forward to this year, with a number of exciting growth plans along with new and imminent product releases which we can't wait to share with everyone." Having forecasted further growth for the year ahead, it seems that the team behind the composite door manufacturer shows no sign of slowing down as they begin the new calendar year. Read more about the business online at rockdoor.com.