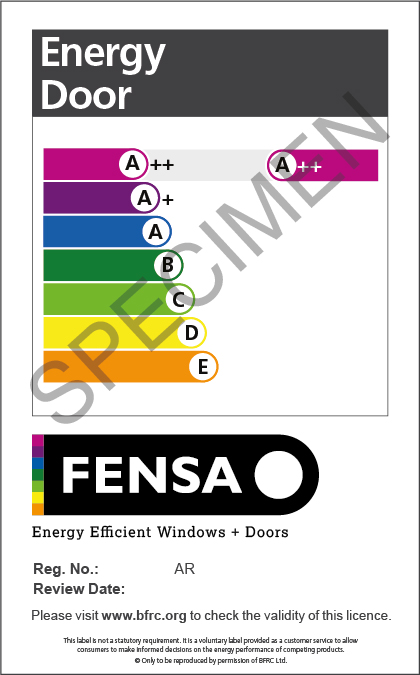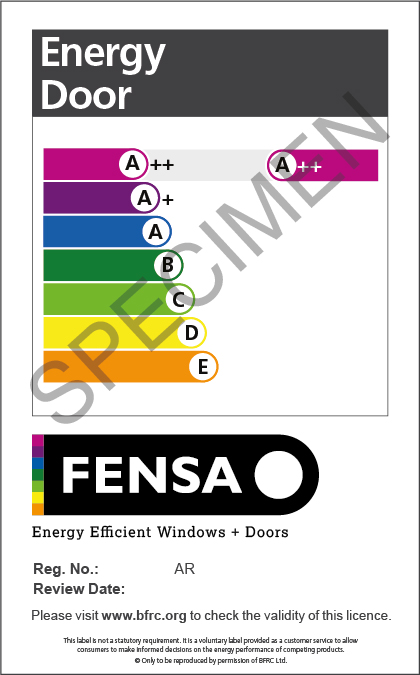 Fensa states that to 'opt in' to free Fensa window and doorset energy ratings, installers need to be supplied by BFRC licensed fabricators.
In a survey of the first 300 installers to 'opt in', 39% said they would be persuading their existing suppliers to sign up.
"Fensa has been inundated with 'opt in' enquiries at The FIT Show from certified installers wanting to sign up to free Fensa window and doorset energy ratings," commented Fensa managing director, Chris Mayne. "It's a simple process for Fensa installers – the only requirement being that they are supplied by BFRC licensed fabricators. Those that aren't can persuade their existing fabricator to sign up to BFRC. Fensa will work with installers to get their fabricators on board."
Launched in January, Fensa window and doorset energy ratings are free for Fensa certified installers who voluntarily 'opt in' and agree to the rules, providing they are supplied by a BFRC licensed fabricator.
These new window and doorset energy ratings are operated and independently verified by BFRC. According to Fensa, these ratings are exactly the same as the existing BFRC scheme, in terms of ratings bands, licence scopes and windows and doors covered. Labels will cover windows and doors rated 'A++' to 'G'.
The only difference is that the labels will be branded 'Fensa' and will have their own marketing support. Fensa says the ratings will be marketed heavily at consumers in the second half of 2016 to raise awareness and 'drive consumer demand'.
Existing BFRC authorised retailers can switch to be a Fensa authorised installer – by 'opting in', by emailing BFRC (enquiries@bfrc.org).
According to Fensa, the benefits of 'opting in' to Fensa energy efficient windows and doors ratings for installers are: an easier product to sell, because homeowners understand and recognise energy efficiency labels; installers get their own labels; it is the simplest route to Part L compliance; a listing on BFRC website (the first port of call for homeowners searching for energy efficient product); consumer publicity support and recognition; installers can source glass and frames separately; opportunities to upsell; technical and marketing support and advice.
Fensa certified installers must email the operations team (EnergyRatings@fensa.org.uk) to 'opt in' with their company name, registration number and the name of their fabricator supplier.