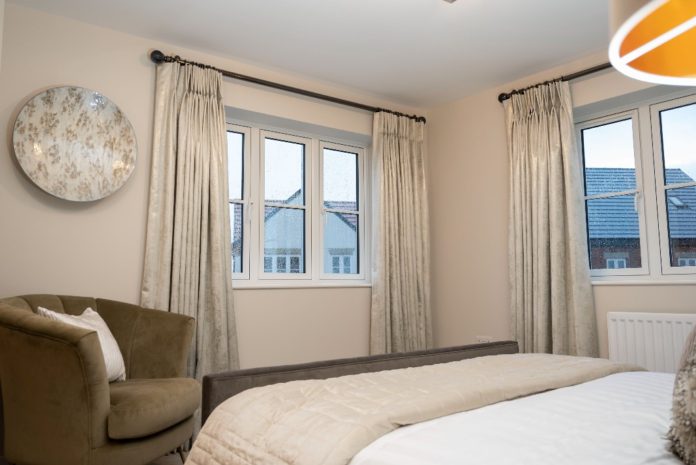 Window industry professionals should look to offer more energy-efficient frames to meet growing trends, according to a Rehau Windows expert. The call comes as online marketplace Rated People's Home Improvement Trends Report showed that 57% of UK residents wanted to be more environmentally friendly in 2021 and beyond. This includes adopting all manner of sustainable behaviours, from recycling more, eating less meat, to making homes more sustainable and energy-efficient.
The analysis of more than 500,000 jobs set out to uncover home renovation trends for the future. Alongside these findings around sustainability, it also revealed that energy-saving home improvements rose significantly in 2020, with UPVC windows and doors coming out on top of the 10 eco jobs posted to Rated People.
Russell Hand, Rehau Windows' head of product management and technical, said: "Providing high-performing window solutions is key, given that more than half of UK residents want to be more eco-friendly, as this analysis clearly shows. Other survey findings also demonstrate this conclusion, with research conducted by LV= in June showing that 23% of respondents expected to make home improvements and 21% planned to be more environmentally conscious in the future.
"As such, the implications for installers and fabricators are clear – they must ensure they can provide the sustainable window solutions homeowners want, in line with these trends. This is likely to manifest in solutions that reduce heat and energy loss, with an added bonus of lowering household bills. To achieve this, there are a number of standards to use as a benchmark when researching window profiles, which help to ensure the system is high-performing and durable."
In order to guarantee quality, it is recommended that a window is classified to high level of weather conditions according to BS 6375-1 Table 1 for wind resistance, air permeability and weather performance, and hold PAS 24 (Enhanced Security Performance) accreditation. The importance of this can be seen in the fact that these accreditations enable straightforward compliance to Approved Document Q (ADQ), and the Secure by Design (SBD) police initiative. Consequently, further assurances can be provided to consumers that their windows are of the sufficiently high performance they have come to expect.
"Demonstrating compliance with BS EN 12608 and BS 7412, as well as A-grade window energy ratings, are key ways for installers to show homeowners that their frames are as energy-efficient and sustainable as possible," Russell added. "Any high-performing window should have undergone extensive, independent testing at a government-recognised United Kingdom Accreditation Service (UKAS) test centre as standard, and this needs to be underlined to efficiency-minded consumers.
"For example, heat loss from windows is one of the main ways in which homes can lose efficiency, typically accounting for 10% of overall heat escaping from the home. However, by using certified components from suppliers like Rehau for the fabrication and installation of windows systems, this issue can be minimised. Installers and fabricators can therefore remain ahead of the curve insofar as sustainability trends are concerned, while also remaining confident of a high-quality frame that will be well-received in the market."
For more information about Rehau's window solutions, visit www.rehau.com/uk-en/pvcu-rehau-windows.