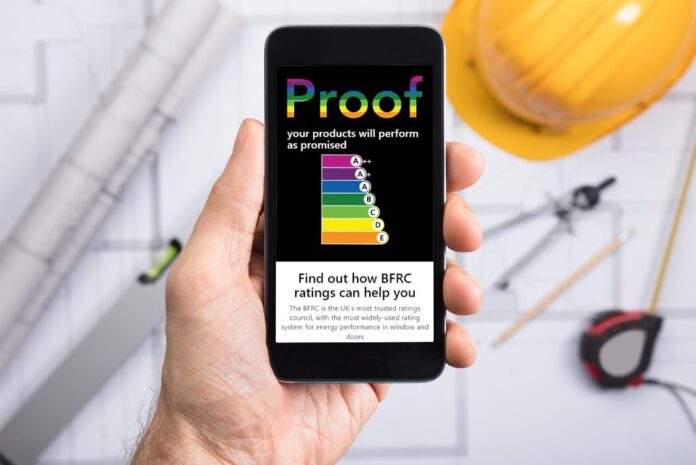 Reynaers Aluminium, a specialist in the development of innovative and sustainable aluminium solutions for windows and doors, has signed up to the British Fenestration Ratings Council (BFRC)'s energy rating scheme. "We're thrilled to partner with Reynaers to help prove the performance of their products with regards to energy efficiency," said Lis Clarke, operations director for both Fensa and the BFRC.
"Reynaers is clearly a quality-focused brand with an emphasis on sustainability and innovation, which is precisely where the future of the window and door industry lies. But while innovation and quality are tangible in the features and benefits of a product, energy efficiency is invisible and needs a third-party impartial verification to substantiate manufacturers claims. We are pleased to be working with the team at Reynaers to deliver exactly this."
John McComb, Reynaers' technical services director, added: "Since 2002, thermal performance has become an industry driver, particularly in relation to new ideas, design, concept and overcoming new challenges. In fact, thermal efficiency is now at the forefront of our design criteria.
"The BFRC's energy rating scheme is the premium UK authority for thermal efficiency rating. As such, we're delighted to join the scheme to further reinforce our commitment to high-quality, high-performance products. As well as developing new systems and products that comply with, and in some cases exceed the thermal requirements, it's also important that we continue to educate the market, Reynaers staff and our customers about thermal performance. Partnering with the BFRC enables us to do this."
Lis continued: "Historically, aluminium had a reputation for not having the highest levels of thermal efficiency. However, Reynaers, through the combination of new technologies and innovative design, successfully delivers windows and doors with all the aesthetic benefits of aluminium and zero compromise when it comes to thermal efficiency. By partnering with the BFRC, the company can further prove its product performance in this regard and add another string to its bow when marketing Reynaers' sustainable building solutions to the market."