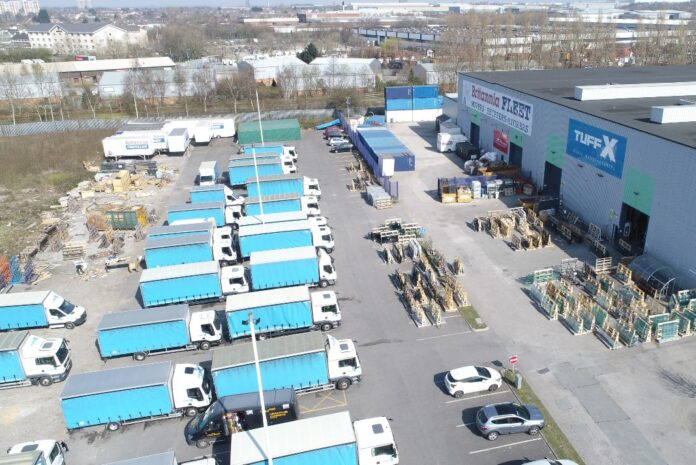 TuffX has invested £500,000 to add two more production lines at its Knowsley factory. The move is in response to continuing high demand for its specialist toughened glass and popular Infinity roof light range, its representatives reported.
A third laminating line was installed to meet demand for laminated glass. It is hoped that the Sagertec glass laminating machine will allow TuffX to boost its output, demand for which has increased over the last few years due to the growing popularity of glass balustrades and balconies in both commercial and residential properties.
Components of a third double-glazing line have also been purchased and recently installed at the factory. This is set to boost factory efficiency and production capacity of TuffX's Infinity range of products and Ambience conservatory glass. Demand, and subsequently output, for TuffX's Infinity roof lights has already grown 25% this year, due to the range's popularity with homeowners and installers alike, thanks to its hassle-free 'drop in and seal' installation, the business' representatives have said.
The two additional production lines are part of TuffX's wider planned schedule of investment for 2022, as the toughened glass specialist continues its long-term plan for growth. This includes a substantial factory extension that is currently underway and is due to complete early next year, along with other machinery purchases, the recruitment of more staff and new additions to the TuffX vehicle fleet.
"Continuing demand for modern, light and airy homes and commercial spaces means our specialist glass solutions for balustrades and balconies as well as our range of infinity roof lights and roof glass just keeps growing," said Paul Higgins, TuffX's commercial director. "With these latest new lines to boost our output, we're building on our consistent track record of investments in recent years to ensure we continue to give our customers the efficient, high-quality and reliable service they know to expect when they come to us."