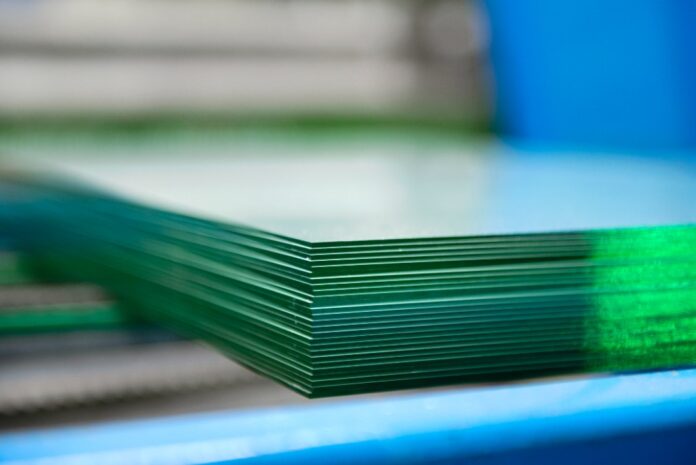 AGC Glass Europe has announced its intention to launch a glass range that has a significantly reduced carbon footprint, by the end of 2022. Details are set to be revealed at the Glasstec industry trade fair in Düsseldorf, west Germany, this September.
As part of its roadmap to carbon neutrality, AGC has reported a focus on switching to new key technologies, sustainable raw materials, alternative energies and increased glass recycling, to avoid process-related as well as indirect emissions. Following advanced testing and successful production trials, the company hopes to deliver the first orders of its new low-carbon glass range by the end of 2022.
AGC's roadmap to carbon neutrality
AGC has already announced its commitment to carbon neutrality by 2050, and its interim target to reduce direct and indirect CO2 emissions by 30% by 2030. The roadmap for achieving this goal, as well as reducing indirect CO2 emissions, includes actions based on an integrated approach – from research and development, sourcing and production, moving through the entire supply chain and transportation, and closing the loop according to the cradle to cradle approach.
"Achieving carbon neutrality requires a holistic transformation of our glass production," said Davide Cappellino, president of the AGC Architectural Glass Europe and Americas Company. "This ranges from sourcing and using sustainable raw materials and increasing cullet content, to the way the glass is melted using new technologies, alternative energies and a growing share of renewable electricity – without overlooking the design and use of our products to optimise the climate benefits they bring during their lifetime."
First low-carbon glass range
The implementation of combined measures at several recently upgraded furnaces has made it possible to reduce the carbon footprint of part of the group's production, the business has repored. "I am very proud to announce that, with our continued progress in decarbonisation, AGC will launch its first low-carbon glass product range by the end of 2022," Davide continued. "This represents a key milestone in our roadmap to carbon neutrality."