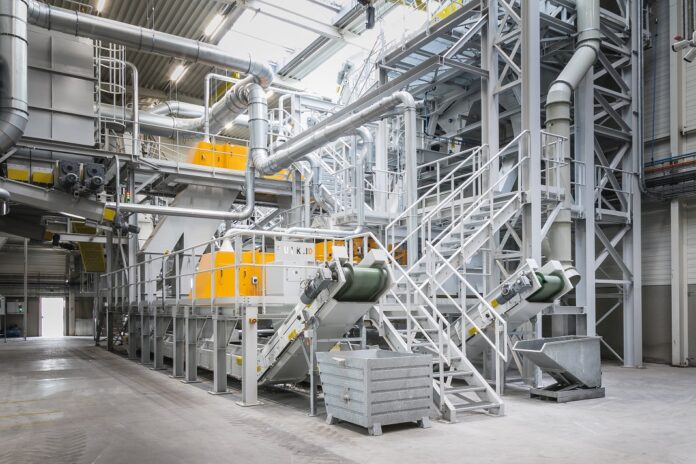 Deceuninck has committed to reducing greenhouse emissions using the corporate carbon reduction scheme, Science Based Targets (SBTi). By 2030, the systems house aims to have cut its operational CO2 emissions by 60%, from a 2021 baseline.
The company's carbon reduction roadmap includes plans to phase out the use of fossil fuels, switch to renewable energy and increase electrification of processes. Deceuninck has also invested more than €15m in a recycling and compounding facility to create the capacity to reprocess up to 45,000 tonnes of post-consumer and post-manufacturing PVC-U per year.
Allowing for future growth in real terms, this means reducing CO2 per tonne of product produced by 75%. Deceuninck has also committed to cutting emissions from within its supply chain (Scope 3 emissions) by 48% per tonne by 2030, as part of its wider journey to net zero greenhouse gas emissions by 2050.
Rob McGlennon, Deceuninck's managing director in the UK, said: "This is an ambitious programme but absolutely the right thing to be doing. We know that our customers working in the commercial and specification sectors are already having to evidence the embodied carbon in the products that they supply but it's no less important in retail as homeowners seek out sustainable products.
"This isn't something that only systems companies need to be looking at. We all need to do our bit – that includes fabricators and installers – for the environment but also because sustainability is fast becoming a prerequisite for growth and profitability."
Bruno Humblet, Deceuninck's CEO, said: "Responding to the SBTi's call for corporate climate action illustrates our strong commitment to sustainability. The science-based targets provide a framework for us to evaluate every business decision from a climate mitigation point of view."
Earlier this month, Deceuninck published a white paper highlighting the findings of exclusive consumer research on homeowner attitudes to sustainability. You can read about this in more detail here.