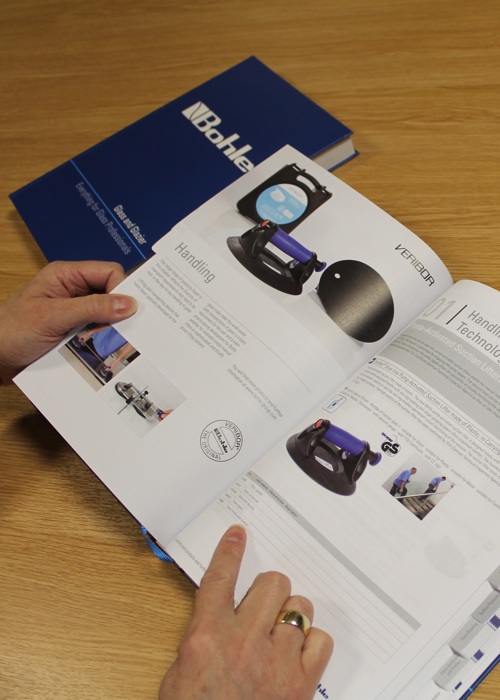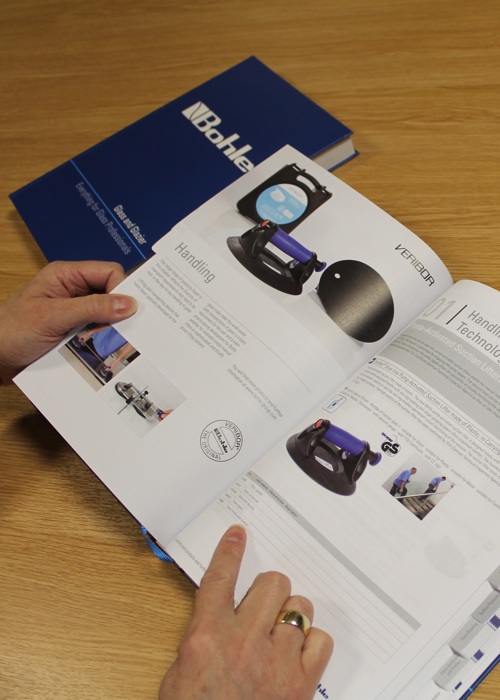 To coincide with the unveiling of its new website, www.bohle-group.com, Bohle has published the latest edition of its 'indispensable' Glass & Glazier catalogue.
The biennial catalogue is described as an essential guide to Bohle's portfolio of products with 'something to offer every glass professional – from the smallest glass workshop to the world's leading float glass manufacturers and everyone in between'.
The 'Glass & Glazier' catalogue, which complements the company's 'Fittings for Glass' publications, is aimed at underscoring the company's position as a global leader in the glass processing sector and features a host of new products, alongside the established Bohle products glaziers have come to rely on and trust.
For ease of product selection, the 450 page 'Glass & Glazier' catalogue has been subdivided into nine product sections covering glass cutting and breaking, automatic glass cutting, machinery, grinding, drilling and sawing, glass handling, glazing tools and accessories, surface protection, glass bonding, and mirror fixings and profiles. With a comprehensive index at the rear, finding the right product is said to be 'simple and straightforward'.
The catalogue can be downloaded from the Media Centre of the Bohle website, www.bohle-group.com, or for a hard copy, call the Bohle customer services team on 0800 616151.