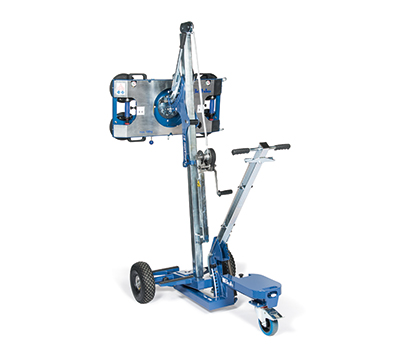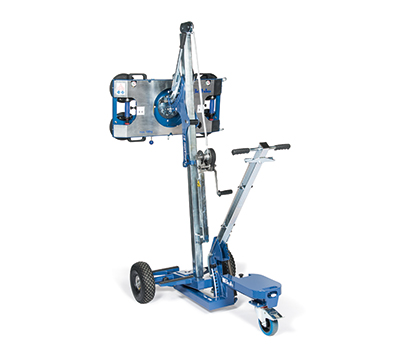 With the increasing size of insulated glazed units, safe manual handling is also a 'growing challenge' according to Bohle, which claims that while a number of lifting solutions are available, they often lack the 'flexibility and manoeuvrability' to negotiate workshops and factory floors effectively.
Bohle's manual lifting device, supplied as a single unit or with its rig, is said to provide a 'highly flexible and cost effective solution' to handling large glazed units and other glass or flat-surfaced products.
"There are a lot of different products out there but most feature a level of complexity that we just didn't want or need," said SolaGlas' Bill Bremner.
As manager at Solaglas' Glassolutions Edinburgh distribution centre, having researched a number of different options, he purchased a Bohle BO B18DM4 manual lifting device in July 2015 and according to Bill, a year on it continues to provide a 'flexible and effective solution'.
"We have an overhead crane and ultimately wanted something, which would work with it and deliver the flexibility to handle larger IGUs," he said.
"We ship a huge amount of glass. It comes in on pallets so that's no problem but IGU units are just getting bigger and bigger all of the time and we were having to handball them.
"The Bohle solution worked for us because it was simpler and far more flexible than the other options we researched."
With a compact and lightweight design, the BO B18DM4 manual lifting device can be used with or without an electric pump, giving it 'exceptional versatility' according to Bohle.
Handling weights of up to 180kg, it features a dual circuit vacuum system, reserve tanks, vacuum display and secondary vacuum indicator, while guaranteeing 'the highest levels of safety'.
"The great thing is that it can be operated manually or with an electric pump," said Dave Broxton, managing director Bohle. "This means that you don't need compressors or a power source and don't suffer the loss in manoeuvrability that goes with them."
At just 20kg in weight, the BO B18DM4 also handles 'impressive loads' and has a 360° turning capability while it can also can be tilted to 90°.
"It's a manual vacuum system, it integrates with our overhead crane and it gives us the flexibility to move units of up to 180kg of weight safely and with ease. It works incredibly well for us," added Bill.
The BO B18DM4 manual lifting device can be supplied individually or with its own rig as part of the Liftmaster B1. The highly maneuverable rotatable and tiltable rack are said to make it ideal for unloading or loading glass from racking or for transport or processing, plus a host of other uses.
"The system even packs down, including the rig, so that it easily fits into an estate car," added Dave. "The Liftmaster B1 and BO B18DM4 manual lifting device are very sophisticated systems built around a simple and highly effective concept, making them essential kit for glass processors, distributors or installation businesses."