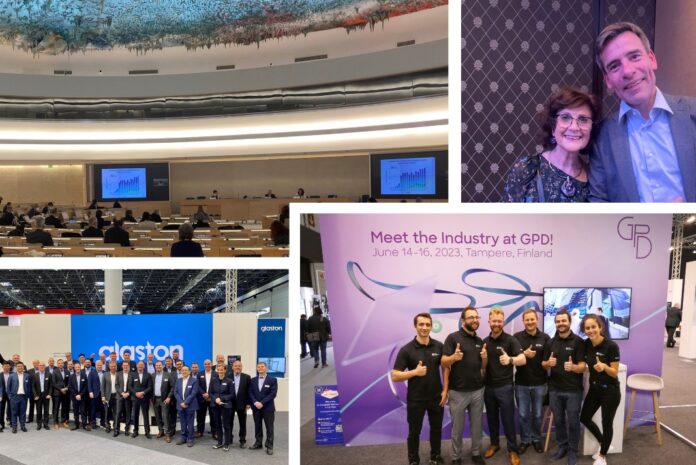 A leader of the glass processing technology firm Glaston has praised the UN's International Year of Glass (IYOG2022) and reviewed the corporation's involvement in IYOG2022 events this year. The comments were made as the IYOG2022 drew to a close in December.
From January onwards, the IYOG2022 has focussed businesses within the glass industry on a full year of celebrating the importance of glass. The celebration has included than 1,000 international events, exhibitions and festivals, and ended with a 'closing ceremony' in Tokyo. A highlight was the Seven Glass Wonders award ceremony, of which Glaston was a supporter.
"This year has been a great opportunity for Glaston, as a frontrunner in the glass industry, to work more closely with the industry," said Marko Mökkönen, the Glaston Corporation's director of industry and stakeholder relations. "We have been proud to participate in the global activities addressing the importance of glass and making its role as a high-performing and environmentally responsible material better known."
Throughout the year, representatives of Glaston have participated in an glass art exhibition in Nuutajärvi, Finland, and exhibited glass samples produced with its glass processing machines. One exhibition featured an ultra-thin 1-mm bent safety glass for car displays. In addition, tempered and laminated glass samples were featured to demonstrate the best safety features of glass.
Next June, Glaston plans to welcome representatives of the glass industry, and other stakeholders, to join its Glass Performance Days in Tampere, Finland. The forums are dedicated to the development of the global glass industry through the exchange of ideas, concepts and innovations.