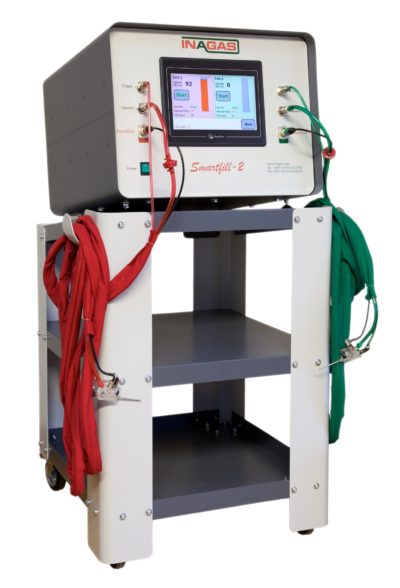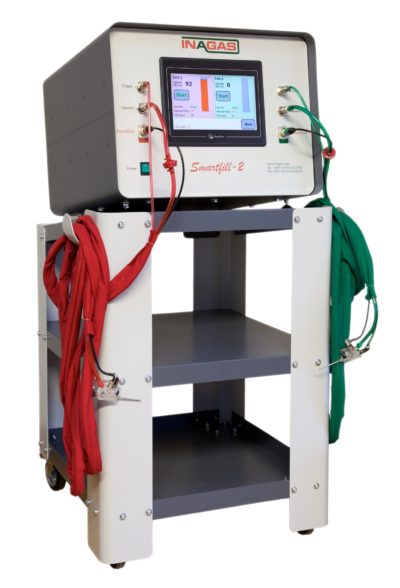 When Doncaster based Roundbrand was in the market for a gas testing machine, Inagas, the supplier of gas filling machinery and testing equipment, reportedly came 'highly recommended'.
Mark Williams, managing director of Roundbrand, explained: "Inagas was a company recommended to us for the purchase of a TestOxy – a handheld gas testing device which we use to ensure continued consistency of quality and maintain our EN 1279 accreditation. It was at the time of this purchase that we got talking to them about the other equipment they offer and it was clear the capability of their gas filling machinery was further advanced that what we had been previously used to.
"The Smartfill-2 has had a hugely positive impact on our production. Our previous equipment was a lot slower and required more operator control, as it did not have the same features and benefits. Not only do the touch screen controls make it easy to use, but the Smartstart lance has a remote starting mechanism so the operator does not have to return to the machine and lights within it that change colour to indicate when the units are full, which allows our operators to continue with other things whilst it is filling."
The Smartfill-2 is a dual line machine, designed for medium to high production of argon gas filled insulated glass units. Each line operates independently from one another with a combined maximum flow rate of 60 litres per minute using the Smartstart lance system.
Mark continued: "In short, the equipment is simpler, quicker and more accurate than what we were using previously, so we are delighted. The fact that Inagas was happy to leave a demonstration model with us, in order for us to actually use the equipment and truly understand whether it was right for us, was a massive plus point – it really instilled confidence. We would not hesitate to recommend Inagas for their products and service and look forward to a longstanding relationship with them in the years to come."
Roundbrand is based in Doncaster and manufactures doors, windows and conservatories to the surrounding areas.