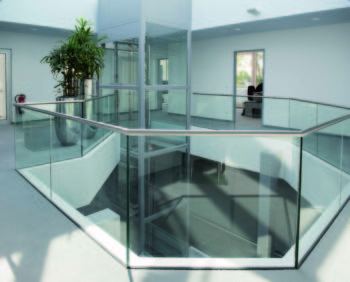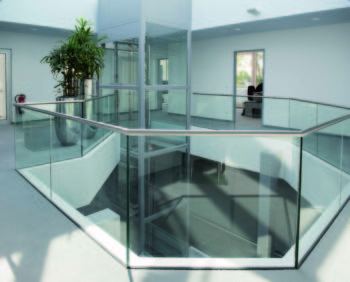 Bohle says it will host a short series of glass processing 'innovation days' featuring the latest technologies and expert advice from its technicians.
Including new products showcased by the glass processing, consumables and machinery experts at Glasstec this September, Bohle says the innovation days will 'bring a little of Düsseldorf to its UK Dukinfield HQ', on the 19th and 20th of October.
This will include master classes in thick glass cutting and UV bonding. Bohle will also profile some of its latest product innovations including: Scratchaway scratch removal system; its highly flexible belt grinding machine, Versalux+; Pico drilling machine and Aqua Power Drill+.
Bohle will also showcase its Liftmaster B1 lifting system. The 'easy to operate' dual circuit vacuum lifter delivers 'easy and secure' handling of up to 180kg. Bohle says that while compact and lightweight, it's also incredibly manoeuvrable – packing down to fit into any estate car.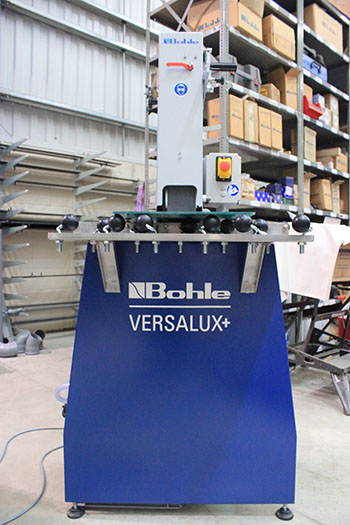 Dave Broxton, managing director, Bohle, said: "The Bohle innovation days are about bringing glass processors together and giving them the opportunity to get hands-on, with some of the latest innovations.
"Not everyone can make it to Glasstec and these events provide a snapshot of some of the new innovations that are driving increased efficiencies in the glass processing sector and others which are driving new areas of opportunity."
This second camp includes Bohle's new Slidetec Optima 80 internal sliding door system. This supports weights of up to 80kg, while eliminating pre-drilling of glass, using smart clamping technology.
Glass processors will also have the opportunity to trial Bohle's EasyMount Fix and flexible EasyMount Vario balustrading systems. Offering exceptionally high through-pull of core product, both base rail systems are fully tested to BS EN6180:2011, supporting fast and easy installation, with the EasyMount Fix accommodating loads of up to 3kN.
Email info@bohle.ltd.uk or call the customer services team on 0800 616151 to book your place.