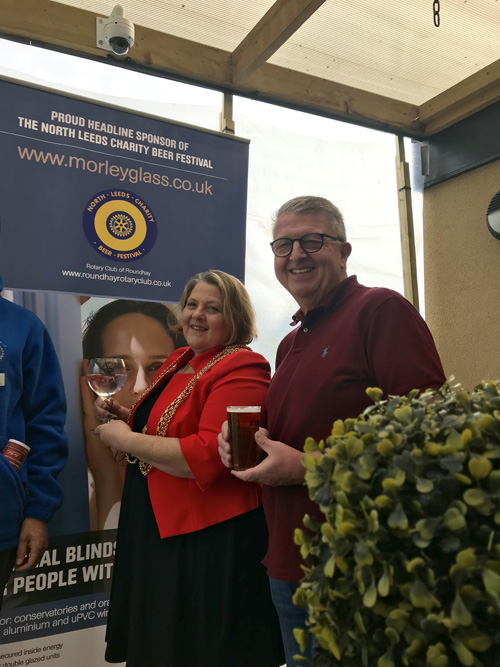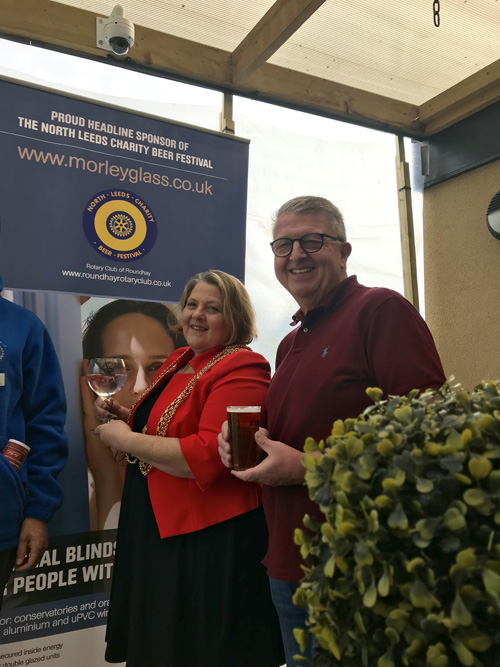 Morley Glass and Glazing has sponsored the 7th Annual North Leeds Charity Beer Festival, which this year raised more than £7,000 to fund worthwhile projects in Leeds, as well as nationally and even worldwide.
Organised by the Rotary Club of Roundhay, the annual community charity fundraising festival debuted a gin bar alongside the 35 real ales from seven breweries and seven ciders. The selection of real ale, cider and gin was complemented by pork pies and vegetable samosas, as well as a fantastic programme of local bands.
The Lord Mayor of Leeds Cllr Jane Dowson, praised the work the festival has funded in the local community.
She said: "One of the most inspiring things I heard was the funding of a pupil from a deprived area attending Roundhay School who was sent on a one week Youth Sailing programme; her aim in life was to become a doctor, and she has now been offered a place at Imperial College London because the university was impressed by her get up and go attitude".