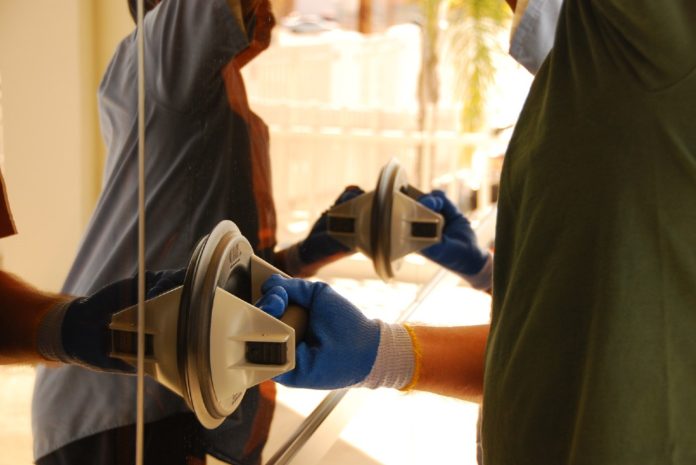 'Handle with care' is always a requirement of lifting fragile materials such as glass. With CRL, it can be carried out with ease, thanks to a comprehensive range of products and solutions.
Highlights of the range include the CRL S338 Sure-Grip Vacuum Lifter, which boasts 'the greatest lifting capacity of any 203mm pump-activated lifter'. Featuring a superior press and pump attachment feature, the lifter gives a secure grip, even when used one-handed, and has an 'unrivalled' lifting capacity of 68kg.
CRL Wood's Power-Grip Vacuum Cup is similarly as effective at making glass lifting simple and safe. The 203mm diameter pad has a 57kg lifting capacity, while the check valve allows repumping without any loss of remaining vacuum, maximising efficiency when working with glass.
Making the manoeuvre of large glass panels simple too, the CRL Glasstrax Glass Dolly has a clever self-clamping action that locks loads up to 50.8 mm thick. It means that one person can load and move glass, with safe and stable transportation of capacities up to 275kg.
Finally, the CRL All Terrain Dolly 'goes where other glass dollies won't', making it ideal for moving heavy glass panels around the job site. The built-in 203mm Wood's Power-Grip Vacuum Cup and set of CRL RB200 Roller Blocks make it easy to transport up to 181kg loads with ease. For further information, call 01706 863 600, email crl@crlaurence.co.uk, or visit crlaurence.co.uk.