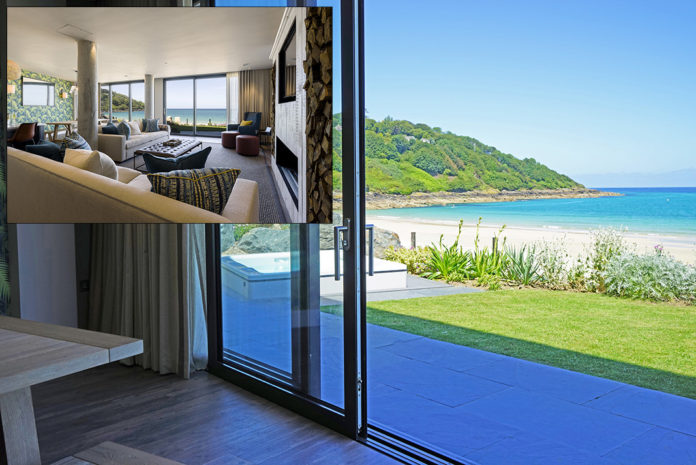 Hardware manufacturer, Blu, has been selected for a luxurious multi-million-pound beachfront development in Cornwall, overlooking one of the world's most beautiful bays.
A range of the company's 316 marine grade stainless steel hardware has been fitted to eight, two and three storey beach lodges at the Carbis Bay Hotel, just outside St Ives. Featuring spacious open-plan lounges with multiple floor-to-ceiling lift and slide doors leading to private sun decks and sea-facing balconies, Blu hardware was selected to counter the threat of corrosion.
Architects responsible for the development were said to be 'well aware' of the impact the corrosive atmosphere could have could on the look and performance of the lift and slide doors.
To prevent quality issues for guests operating them, the architect sought a performance solution and turned to Exeter-based Harmony Profiles – a specialist in the manufacturing of bespoke architectural aluminium glazing products.
According to Harmony Profiles' contracts coordinator, Adam Tolman, when the brief for the hardware specification came through, he knew there were very few hardware manufacturers capable of providing the right solution.