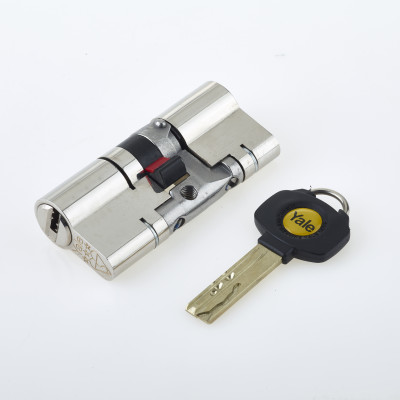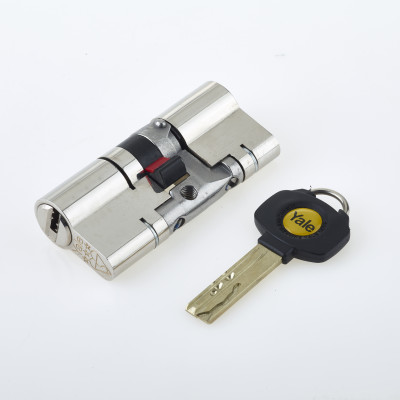 Anglian Home Improvements has announced a partnership with Yale Door and Window Solutions to offer its customers a high security cylinder across its entire door portfolio.
The partnership means that every Anglian door will now be fitted with Yale's new Platinum 3 Star cylinder as standard. This includes PVC-U, timber, aluminium entrance, patio doors, and all conservatories.
Anglian says that security is a key priority for its customers and that Yale's Platinum 3 Star cylinder offers 'unrivalled' protection against known cylinder attack methods. The company adds that it chose to partner with Yale as it can easily demonstrate to customers the quality and performance of this key element of the product.
Mark Farmer-Wright, product manager for Anglian, said: "Anglian and Yale have a close relationship thanks to the shared vision of providing homeowners with the very best products, that meet the highest industry standards. By working together, Yale and Anglian aim to continually innovate and develop products that protect customers' homes for years to come."
Paul Atkinson, sales director for Yale Door and Window Solutions, said: "The fact that Anglian has chosen to use the Platinum 3 Star cylinder as standard across all its doors reinforces the value of this high-security solution.
"Anglian recognise that homeowners are now more security conscious and want products that offer the highest level of protection for their home. The TS007:2014 3 Star accreditation means this British Kitemarked, Secured by Design cylinder offers an innovative solution that will deter even the most determined intruder."
Mark added: "We sold over 34,500 doors during the last financial year, and this is only expected to increase now our doors are being fitted with the Platinum cylinder. The introduction has been well received amongst our sales force, as it adds yet another reason why homeowners should choose Anglian."